Restoring from the Pwned firmware
Now that you have a custom restore file created by WinPwn you're ready to put it on your iPod. Assuming you already have programs on your iPod you'll want to Sync it first so iTunes will create a backup. If your iPod is new or hasn't had the v2 software loaded on it yet you can skip this step.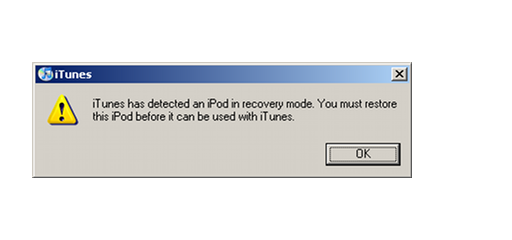 Put Your iPod in DFU Mode
Before you can restore your iPod with the new firmware you'll need to put it in DFU Recovery Mode. This is accomplished by plugging it into your computer, starting iTunes and turning off the power. Then hold the Power button at the top and Home button on the front for 5 seconds. Finally, release the Power button but continue to hold in the Home button until iTunes tells you it has detected an iPod in recovery mode. Click the
OK
button to continue.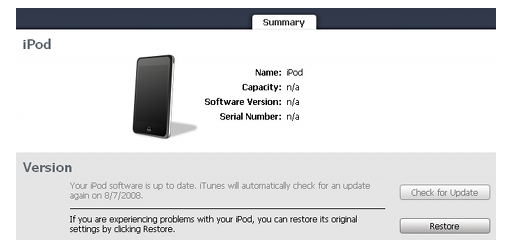 Select a Restore File
In order to load your custom restore file you'll need to hold down the
Shift
key on your keyboard while clicking the
Restore
button.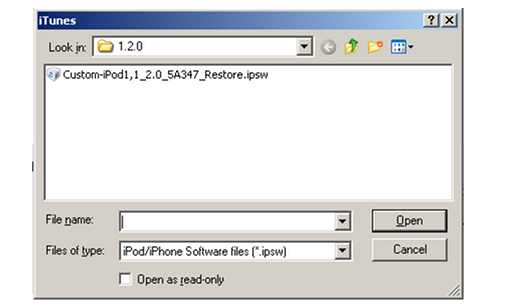 Browse To Your Pwned Restore File
Browse to the location where you saved your custom restore file and open it.

Restore
Now you'll wait for iTunes to complete several steps in restoring your iPod.


iPod Restart
Once your iPod is completely restored it will be restarted automatically.
---