Restoring your iPod's backup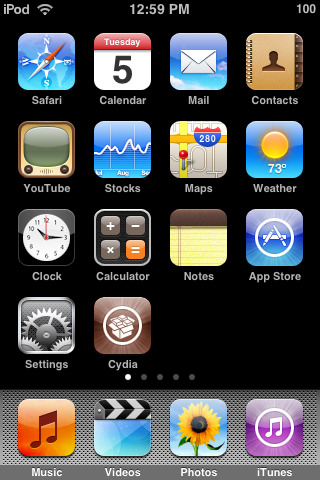 Once the Restore process is completed your iPod should have a new icon for a program called Cydia. This is similar to the Installer program for the v1.x firmware. It gives you access to a number of other programs ranging from established classics like Winterboard to others like the demo version of the original Quake. You'll also have full access to the iTunes App Store, just as though you hadn't performed the Jailbreak.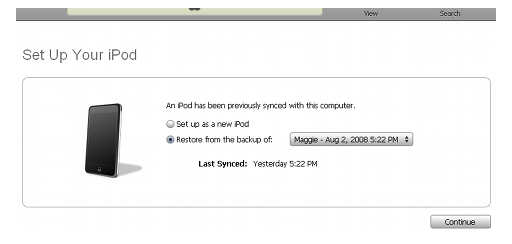 Restore Software From Backup
If you already had software from the App Store installed on your iPod it will automatically be restored from backup by iTunes. Simply click the
Continue
button and wait for the programs to be reinstalled.

Potential Problems
Depending on what version of the iPod software you're using and how long it's been out you may find that you get some strange errors when synchronizing your iPod with iTunes. I tried with the original v2 software (firmware 1.2) and WinPwn 2.0.0.3 and had no problems. When I used iPod software v2.0.1 (firmware 1.2.0.1) I had 4 programs that began giving me sync errors. To correct this problem I removed them from iTunes and during the next Sync with my iPod I let them be removed instead of transferred. Then I downloaded all 4 again from iTunes. The installed normally and I haven't had any problems since.
Version History
v1.0
2008.08.10 Original version by
Rich
"
Vurbal
"
Fiscus