Nero Recode v2 beta preview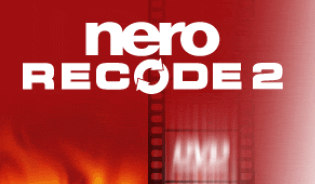 Ahead Software has expanded their Nero product line aggressively to new market segments. The Nero 6 Platinum package promises to offers just about anything one needs for audio and video storing. Nero Recode is their latest addition. It is a DVD to DVD-R video backup program, which is supposed to challenge products like DVDXCopy and
CloneDVD
. Ahead Software has played it safe, since they acquired some expertise by hiring the developer of DVD Shrink for the project. Besides DVD transcoding, the Recode can also squeeze movies into MPEG-4 Nero Digital –format, which is very similar to
Divx
. This review is based on a beta version 1.9.9.14 and we will mostly concentrate in the DVD transcoding features.
Three functions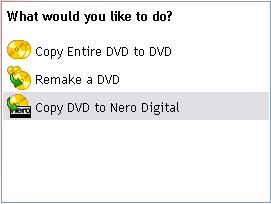 The first menu shows the basic features of Recode. DVD material can be compressed to fit a DVD-R, or you can alter the layout of the DVD ( for example leave out bonus material). Both of these functions are familiar from DVD Shrink. The third option is to compress a movie to a MPEG-4 Nero Digital –format. Due to legal restrictions, the Recode can not decrypt a protected DVD, so 3rd party tools are needed for that (AnyDVD, DVD43, DVD Decrypter…).
Tweakable and flexible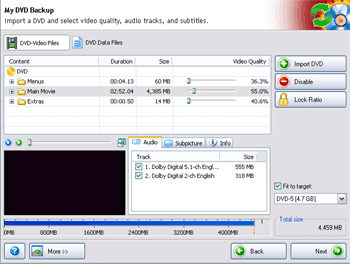 Like DVD Shrink, the Recode offers a lot of adjustments for optimized results. The compression levels can be adjusted for the movie, extras and menus separately. The bar graph shows the compression ratio. Audio tracks and subtitles can be in- or excluded from menus at the bottom.
Burning on-the-fly and deep analyzing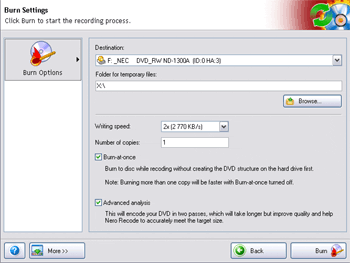 Final options include an option to burn on-the-fly, which Ahead has renamed as Burn-At-Once. Second option is a deep analyzing function of the DVD Shrink. This improves the picture quality of the compression and is highly recommended. The Burn-At-Once function didn't seem to speed up the burning process as expect. Seems like the buffering would need some tuning, since we experienced buffer under runs on a Pentium 4 HT 2.66GHz while burning at 2.4x speed.
The quality
Note that these opinions are based subjective single man's observations, and are not scientifically valid. According to our Ahead Software source, the compression engine has been developed since the latest Shrink. The picture quality is good and behavior of the compressor Shrink-like.
Recode compresses efficiently and can produce pleasing results even with long films, when the compression ratio remains above 65% for the main film. Recode, like DVD Shrink,
seems
to add a certain level of smoothness to the picture. Macroblocks tend to appear in the backgrounds and hazy scenes, but they are not too irritating. My current conclusion is that Recode, just like Shrink was, is the best transcoder for long and demanding films (with Deep Analyze). If only slight compression is to be applied (less than 20%) I
might
consider
CloneDVD
or possibly DVD2One which may preserve the sharpness and crispiness of the picture slightly better.
Overall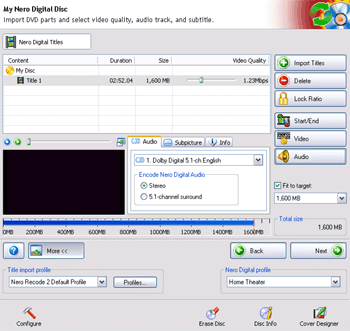 Recode is a fine value adding new component to the Nero 6 package. It already is one of the best DVD to DVD-R transcoders, challenging the competitors. Ahead has been able to the good things of DVD Shrink and wrap it into a very good GUI. Also, recode includes the MPEG-4 compressor, which will compete with the products of
Divx Networks
. The Nero Digital has so many options that it will be a totally different story and not review here.
Download
Nero Burning ROM
Visit
Nero.com
for updates to additional Nero components.
Written by: Lasse Penttinen