Retrieve and use Subtitles easily with Open Subtitles MKV Player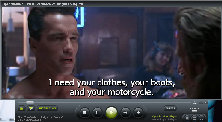 Retrieving and using subtitles for video files you obtained online is not always an easy task. Finding them has been made much easier with the arrival of websites such as OpenSubtitles.org, but even once you have retrieved them, you have to made some adjustments to your setup to be able to use them. The Open Subtitles MKV Player aims to make all of this as easy as possible, and as we will see it definitely succeeds with its goal.

Introduction & Requirements
Software you must download and install

 Open Subtitles MKV Player
 Required: Obviously you need to download and install the Open Subtitles MKV Player software to be able to follow this guide. Download
The
Open Subtitles MKV Player
can retrieve pretty much all the codecs and other files that it needs by itself, but it will also work just fine if you have already setup your own codecs and filters for other Directshow-based players. Download the file from the link above and run it.
Setup - Which Components?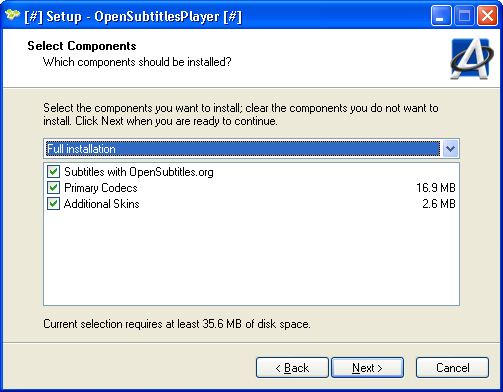 You can choose on setup whether to have Open Subtitles MKV Player install
"Primary Codecs"
. This is recommended if you have not already went to the trouble of setting up codecs and filters on your system for other media players. If you don't know what a codec actually
is
, then you should probably leave this part selected.
Once you made your choice, click
Next
until the setup is completed.
Open Subtitles MKV Player - First Run Options
When you first run the Open Subtitles MKV Player, you will be asked three questions to set default settings. These are pretty important.

Do you want to keep OpenSubtitlesPlayer as a main DVD program?
-> If you already have a default DVD software package such as PowerDVD or WinDVD, you can select No. Otherwise, if you would like to use Open Subtitles MKV Player as your software for playing DVDs then select
Yes
.

Shall I assign multimedia files with the program?
-> Multimedia files on your system include your video and audio files (AVI, MKV, MP3 etc). If you already have a default player for most of these files such as Windows Media Player, then select
No
. If you do not have a default player already, and you would like Open Subtitles MKV Player to handle all of your multimedia files, then select
Yes
and the program will automatically associate the file types with the player.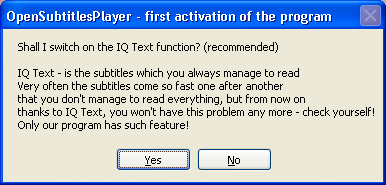 Shall I switch in the IQ Text function?
-> IQ Text is a feature unique to Open Subtitles MKV Player that will display subtitles for a length of time that depends on how quickly you can read. A common complaint particularly made about using subtitles with downloaded video is how fast they disappear from the screen, meaning you might miss out on some dialogue or have to seek back through the video. IQ Text helps here, and you can see later how to change its settings. I would recommend clicking
Yes
.
Open Subtitles MKV Player Interface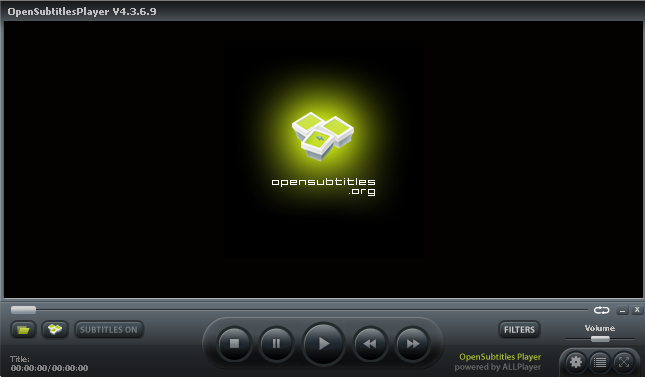 The Open Subtitles MKV Player is quite nice to look at and pretty basic at least on the surface. Holding the mouse pointer over a button will give you information on what it does. Right under the screen, the largest buttons in view control video playback (play, pause, stop, rewind etc.) and to the left there are buttons to open files and switch on/off subtitles. To the right of the playback buttons are volume control filters, settings and if you look closely, tiny close and minimize buttons.
So let's load a video into the Open Subtitles MKV Player and retrieve subtitles for it.
Open Video File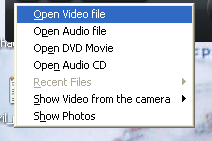 To open a video file (or any supported multimedia file) with the Open Subtitles MKV Player, you need to click the
Open
button which is located under the video screen (displays an open folder -

). When you click it, you will get a list of options the same as shown to the right of this text.
Click
Open Video File
and it will launch a file browser. Navigate to the directory where your video file is located and open the file. It should play automatically in Open Subtitles MKV Player.
Next we will attempt to retrieve subtitles.
Find Subtitles for your video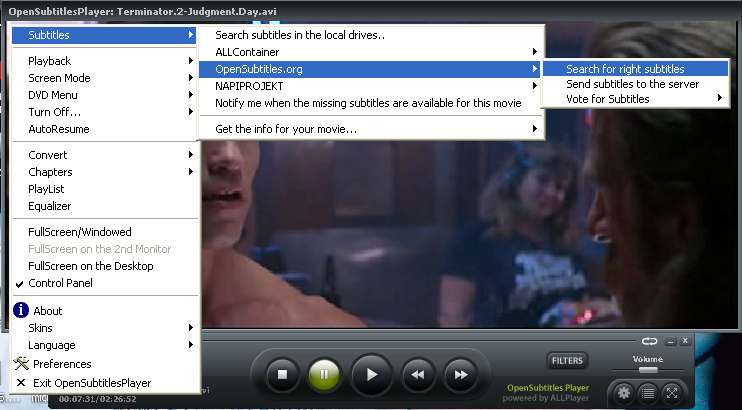 The default language for my player is English. You can change the default language by right-clicking on the player (screen) and you will see a list of languages to choose from. In this case, when I retrieve subtitles for my movie -
Terminator 2
- it will automatically retrieve the subtitles in English but I can look for other languages later too.
Anyway, right click on the video while it is playing (pause it if you wish). The first sub-menu is for
Subtitles
, and within it are options to search your local drive for subtitles (sort of defeats the point of this guide but could be useful if you have a mega collection of videos), or search from a choice of web services.
OpenSubtitles.org
is the one to use here. Load the sub-menu for OpenSubtitles.org as shown above, and click
Search for the right subtitles
. Please also note that you can send subtitles to the server. This is particularly useful for the community if you have a brand new movie with subtitles, so you should keep this in mind.
The program will now look for subtitles in the background, and if successful, it will alert you by way of big green text on the top of your video.
Use Subtitles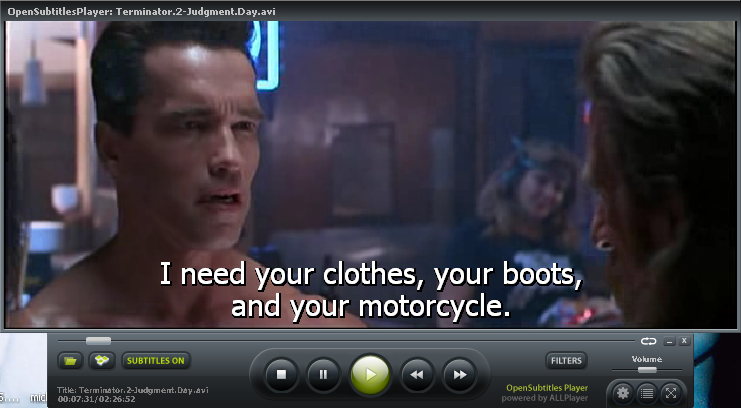 Please note that you must have
Subtitles On
selected -
- in order for the program to display the subtitles. It should now load subtitles, as shown above, usually in English (though this may change based on your default language settings). If it does not display, right click on the video and check the Subtitles sub-menu. Available subtitles that have been downloaded should be selectable as the first options in the sub-menu.
If you want any other language, then it is usually very easy to retrieve the extra languages too.
Different Language Subs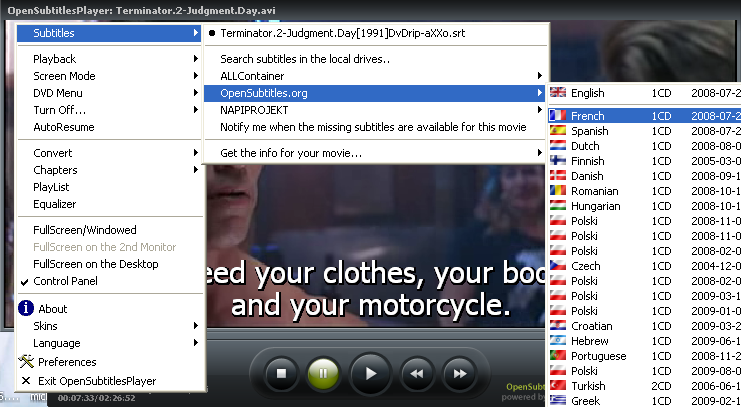 Once again, right click on the video and go to the
Subtitles
sub-menu. Next, load the
OpenSubtitles.org
menu by resting the pointer over it. Now you will notice there is usually a list of extra subtitles that have been submitted to the server. Just look at the screenshot above to see how useful this can be for users all over the world, and note the different upload dates and esp. the CD settings (generally if your movie is in one file, typically 700MB for AVI, then that's considered 1CD).
Getting any of these international subtitles is as easy as clicking on them. Notice that there are multiple options sometimes. If that is the case, it would not be unusual to have to download more than one option here to get the subtitles synched perfectly, though I have not personally experienced this problem.
After you click on a language option, the program will again download the subtitles in the background (the subtitles download into the same folder as the video file by default). When you get a message indicating that the download was successful, you now need to select the subtitles.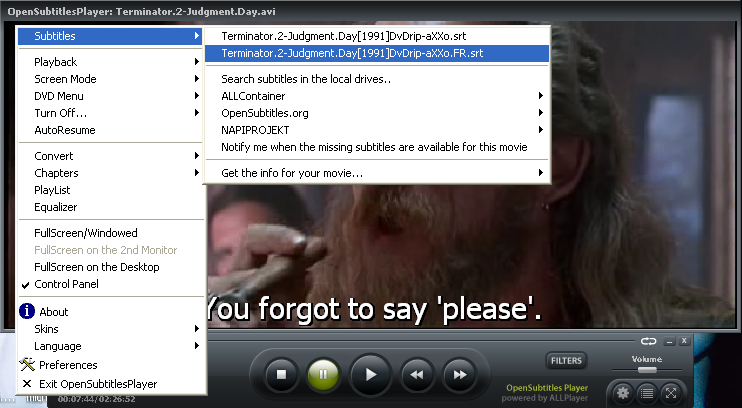 Right click and load the
Subtitles
sub-menu. Notice now that there is a new option for subtitles. In my example picture above, the
FR
shows that I have downloaded subtitles in
French
. Click on the subtitles that you want to be displayed with the video and the change should happen immediately.
Subtitles Success?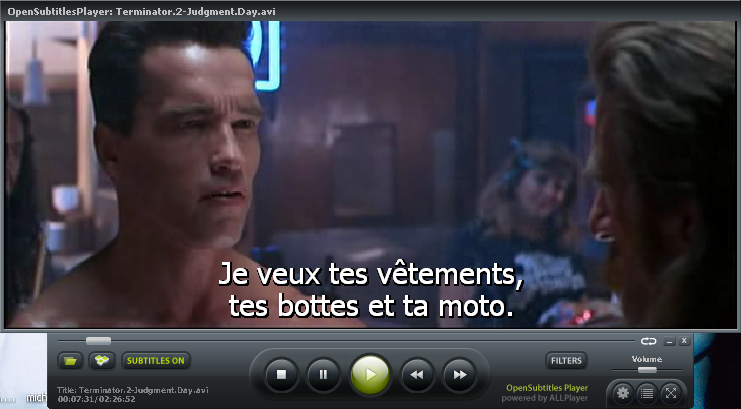 In my experience this has always been quite easy, and it really does simplify using subtitles. There are some other options with the program worth looking at in this brief guide.
Other Settings - Program Updates (Premium)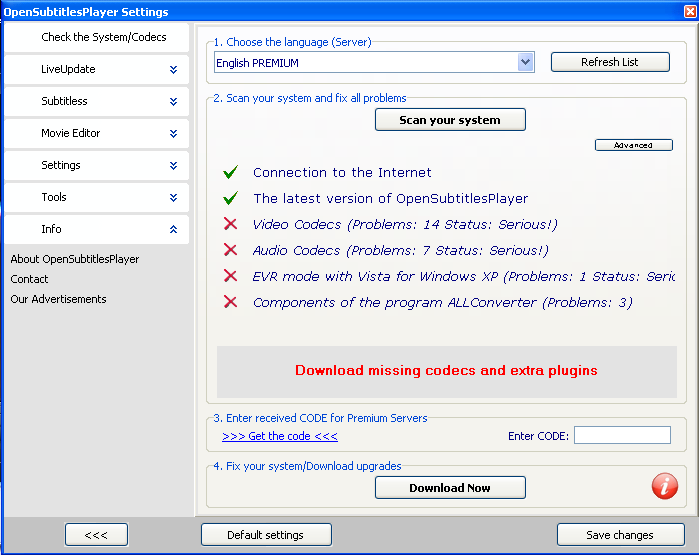 On Open Subtitles MKV Player, click the settings button -

- and it will load up some program settings for you. The first thing I wanted to show in this guide is the player's ability to update its own components as well as codecs and other things. Click Check the System/Codecs and you can scan your computer to make sure you have the latest components of the Open Subtitles MKV Player, Video and Audio Codecs, AllConverter etc. If you are found to have missing components or problems, as shown above, then it is possible to have all of this done for you.
However, as you will see, the program requires you to pay a small fee (2Eur) for this service, and to use a code to retrieve it. I think this probably means that most users simply won't use this option. It also makes me a slight bit uncomfortable that some of the problems are presented as
"Serious"
when you could probably fix it yourself with more information easily (clicking Advanced shows you what the program checks for), but that's just my opinion. It's worth noting that all of this is optional and the player should work just fine in
most circumstances
without having to do this.
Other Settings - Subtitles Fonts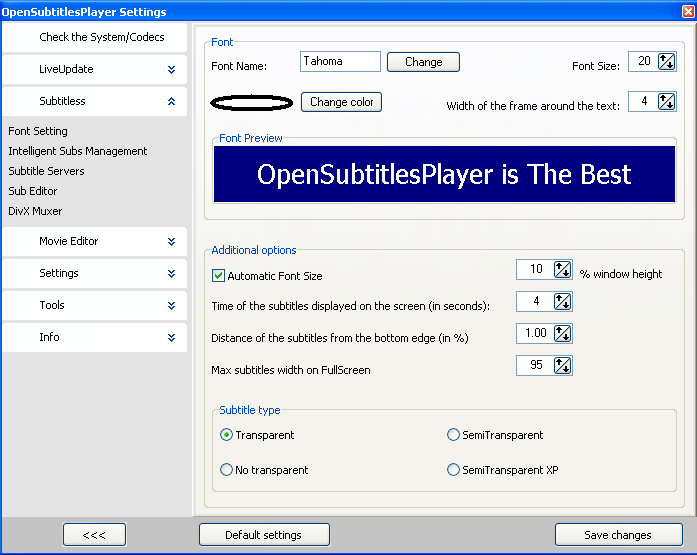 Another thing you may wish to change is how the Subtitles are displayed on your video. Maybe the font size is too big by default or you want to change the transparency settings? Under
Subtitless
(yes, its a small spelling mistake but it doesn't matter) in settings, click
Font Settings
. Notice how you can change the Font itself, the font size and color. However, you can also rely on the program to
Automatically
change the Subtitle font size based on the height of the video itself, and this is probably the safer option.
Either way, it is useful to be able to manipulate these settings yourself in such detail.
Other Settings - Intelligent Subs Management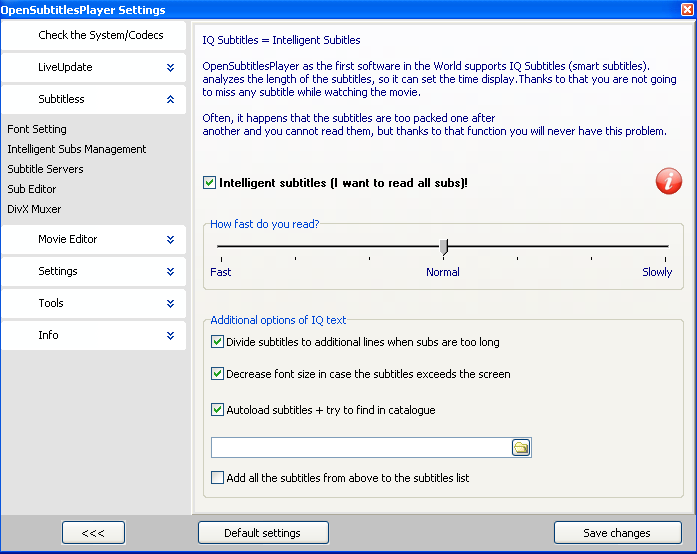 Do you remember the option earlier for
IQ Text
? Here is where you can actually set based on your reading speed. To recap, IQ Subtitles will analyze the length of the subtitles and change the display time based on your assessment of your reading speed. Click
Intelligent Subs Management
under
Subtitless
in
Settings
.
Notice the slider in the center of these settings where the bar being set more to the left of center indicates that you read faster and more to the right of center indicates that you read slower. This is something you might want to check back on later and re-adjust based on how well the program handles the subtitles for you.
Now, also notice that there are three other useful settings I think it is worth keeping selected. The first mandates the player to
divide subtitles to additional lines
when the subs are too long. This is a no-brainer for me in order to keep the subtitle display good.
The option to
decrease font size in case subtitles exceed the screen
is, again, a no-brainer and should definitely be kept selected. The third option to
auto-load subtitles
is up to you but it can't hurt.
There is also a fourth option worth looking at. You can select a directory where you can keep a subtitles stash (if, for example, your computer acts as a media center) and then you can select the fourth option to
add all of the subtitles in that folder to the subtitles list
. This may help later on if you want to keep subtitles in one location and have a very large collection of video files.
Finally
So there's a very quick look over using
Open Subtitles MKV Player
for the benefit of retrieving and using subtitles easily with your video files. If you experience any problems or have questions, please visit our
Discussion Forums
and ask for help there.