Compression and Other Options
Of course many people need more than just basic CD ripping. Even if you want to maintain full quality from the original CD it can be compressed to save space. This can be accomplished easily and for free using the FLAC (lossless) encoder that comes with EAC, the LAME MP3 encoder, or Nero AAC audio encoder. You can find
comprehensive instructions for configuring compression
in our guide on Exact Audio Copy Installation and Configuration.
Optional Software



LAME is one of the best, if not the absolute best MP3 encoder available. Since it's a command line tool most people prefer to use a third party GUI to run it.


Nero's free AAC audio encoder is capable of producing high quality MPEG-4 or MPEG-2 AAC files either by itself, or more commonly through a third party GUI.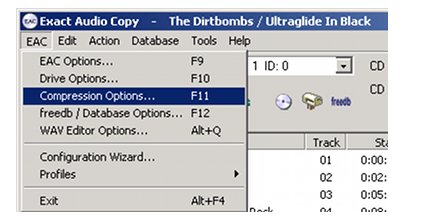 Compression Options
Select
Compression Options
from the EAC menu.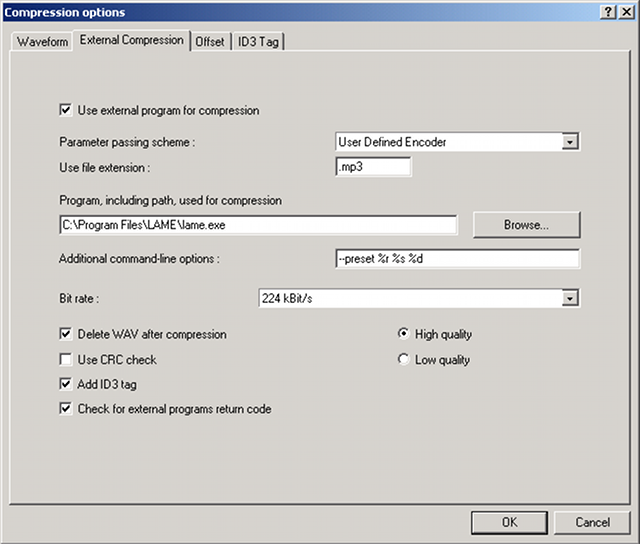 External Compression
The External Compression tab is where you provide instructions for EAC to operate a program like LAME or FLAC. We won't discuss those settings here. Instead you should read our
earlier guide
on EAC configuration.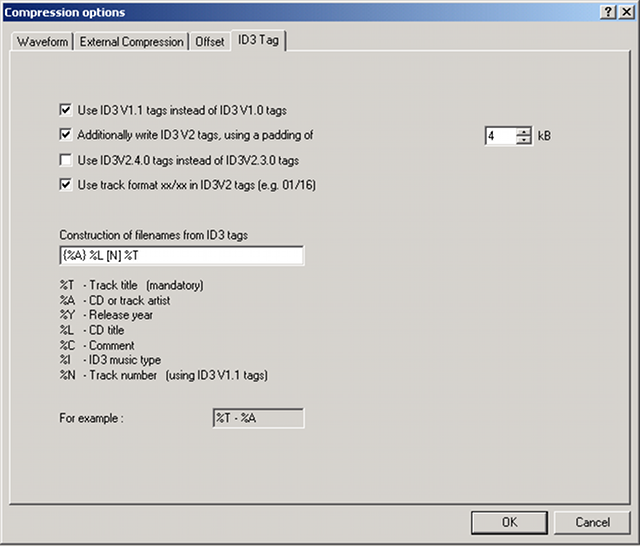 ID3 Tag
If you happen to be ripping to MP3 files you can also set some options for ID3 tags. These tags provide the song, album, and artist information to media players and other software.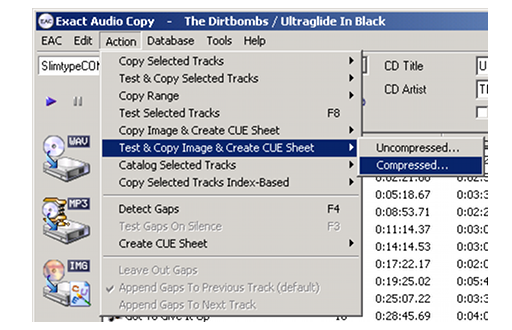 Making Compressed Backups
Whichever compressed format is configured to be used, it's as easy as making a backup. But instead of selecting
Uncompressed
select
Compressed instead
. The CD or songs will be extracted normally and then the resulting WAV files will be encoded.
Continued On Page 5



Now that you know how to configure EAC for various operations, learn how to use profiles to save those settings for future use on the final page.





Rip CDs With Exact Audio Copy
You are viewing Page 4 of 5 -- Go to page 1 , 2 , 3 , 4 , 5