Profiles
So now you have the basics of using EAC down, but there's still one problem. It's great that you can encode losslessly with FLAC for your media center PC and also to either MP3 or AAC for your portablem media player. But what if you want to do both without needing to remember all the settings? That's where profiles come in. Profiles are essentially saved settings which you can load again later on.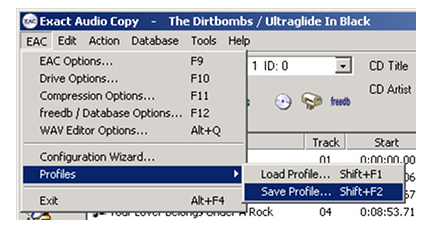 Saving a Profile
Once you have all your EAC settings done you're ready to save them as a profile. Just select
Profiles
from the EAC menu and then
Save Profile
.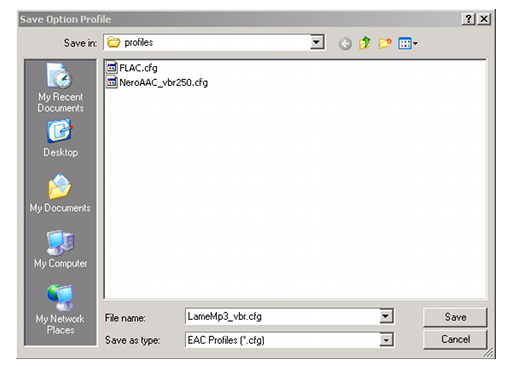 Save As
Select the destination folder and give your profile a name. Then click the
Save
button.
Help With Profiles
In order to get help with settings for any of the formats shown below simply click on the picture. The relevant page from our Installation and Configuration guide will load.
MP3 (LAME)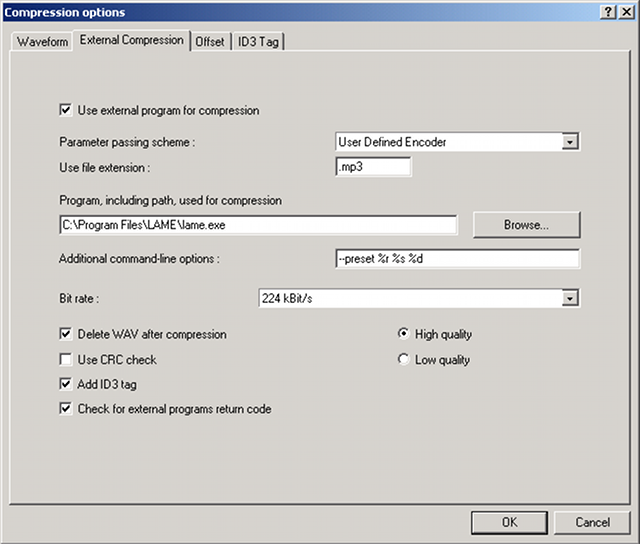 FLAC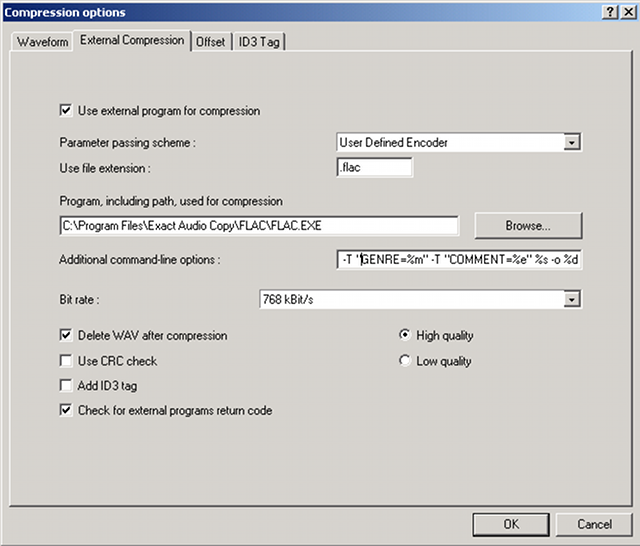 AAC (MP4/M4A)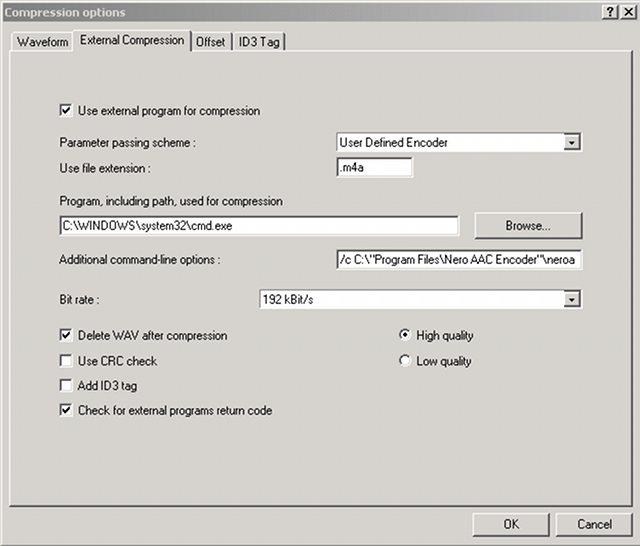 Configuring Exact Audio Copy



Configuring the many options available in Exact Audio Copy is a subject complex enough for its own guide. Which is exactly what Exact Audio Copy Installation and Configuration in our Guides section is for. It will help you setup EAC to produce MP3, AAC, FLAC, or even uncompressed WAV files.




Rip CDs With Exact Audio Copy
You are viewing Page 5 of 5 -- Go to page 1 , 2 , 3 , 4 , 5
Version History
v1.0
2008.12.1 Original version by
Rich Fiscus