TVAnts is a P2PTV program where you can find live streams of television channels from all over the world. In this article we will show how to stream video from TVAnts to the Xbox 360 console over a home network to watch the content on a television screen.

---
Introduction & Requirements
Software you must download and install

TVants
Required: Download and install TVants on your computer. Download!
VLC Media Player
Required: Download and install VLC Media Player on your computer. Download!
TVersity
Required: Download and install TVersity Media Server on your computer. Download!
Obviously you will need an
Xbox 360
console for this article. You will need the console to be connected to a wireless, or wired network (with a proper wifi router, not just an access point). This guide also uses
TVersity Media Server
but it does not cover fully installing or configuring it, however it still should work just fine if you just follow these instructions. Install all of the software.
What does this article do?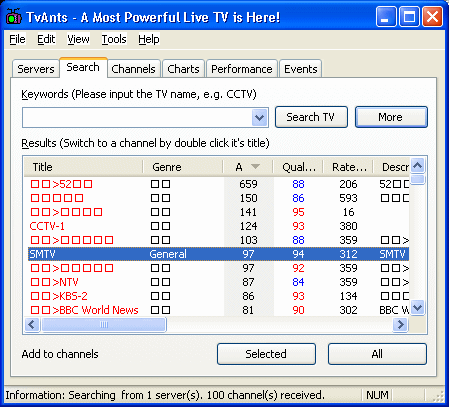 If you are here reading this, then chances are good that you are already familiar with what TVAnts can do. Basically, TVAnts is a
P2PTV
application that allows you to download and share video streams. This works particularly well with streams from live television broadcasts, and such content is popular on software like TVAnts. The limiting factor in these programs is having to use a computer monitor or laptop screen to watch your content. This guide takes advantage of the media capabilities of the Xbox 360 video game consoles, and the helpful conditions it provides for this content, such as its existing connection directly to a television and its networking abilities.
In order to move on, you must install TVAnts and then run the program. Select a channel that you want to stream to the Xbox 360 console and play it (double click from the list the program will automatically download).
Video Properties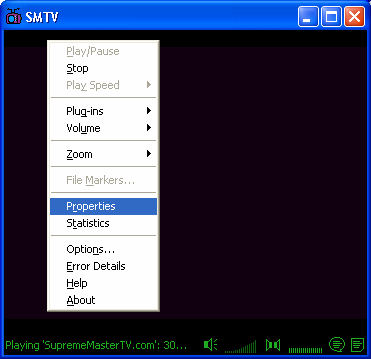 Once the channel begins playing, right click on the screen and navigate to
Properties
. This will now help you to find the location of the local stream that TVAnts automatically sets up.
Get Local Stream URL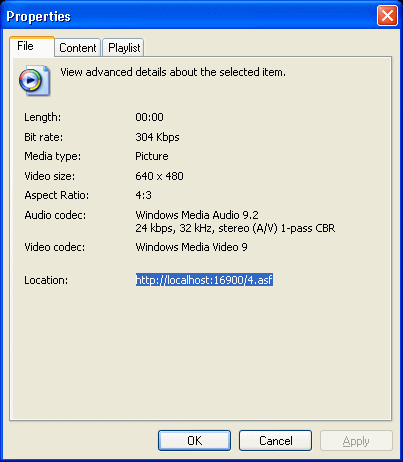 In the
Properties
window you will now be able to see the
Location
of the stream set up by the TVAnts software locally for you to play the content. Copy and paste this stream into a text document or write down the URL, as you will need it on the next page.
Make sure the channel is Active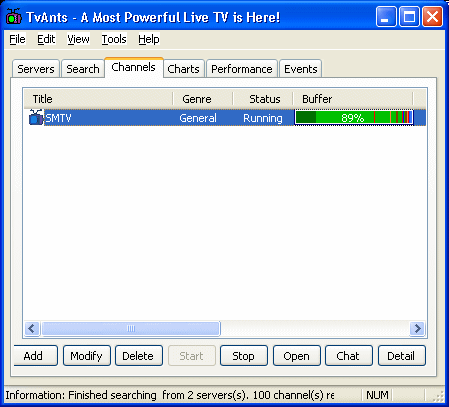 You can close the video player that TVAnts opens without closing the program. Check under the
Channels
tab in TVAnts to make sure that the program is still
Running
the channel (as shown above). You can now minimize this with the channel still sharing, and you are now ready to move on to the second part of the guide.
What Next?
We have completed all the necessary setup processes, move to the next page.
Page 2 - Setup stream with VLC
--> Move to the next page where we will setup a stream with VLC Media Player that can be fed to TVersity.