Add TVAnts video feed to TVersity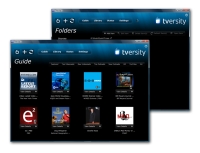 Now that you have TVAnts running your channel, VLC streaming it through MMS, you can now add it to TVersity, which is the last program that will communicate directly with the Xbox 360 console. TVersity is an excellent and complex tool. This guide is trying to keep this process as simple as possible, so TVersity will not be delved into on the level that it would otherwise be, but you can use the link below to bookmark a more thorough guide for TVersity. For this guide, just install and run TVersity.

TVersity -- Internet Video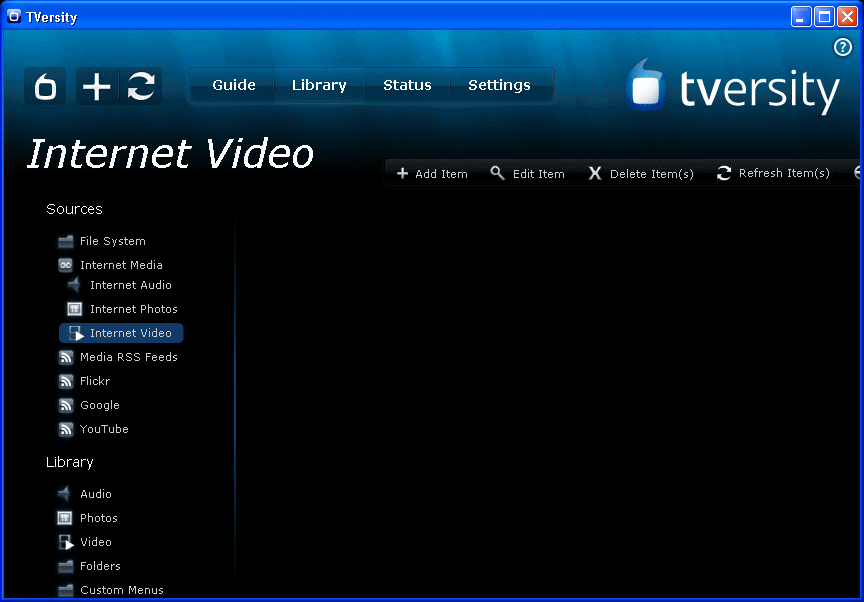 Once TVersity is open, click
Library
. On the left pane, click
Internet Media
and then click
Internet Video
. In my example above it is totally empty but in your version of the program there may be build in Internet video feeds. Either way, we need to add the feed being processed by VLC Media Player right now. Click the
Add Item
button.
Add Internet Video Feed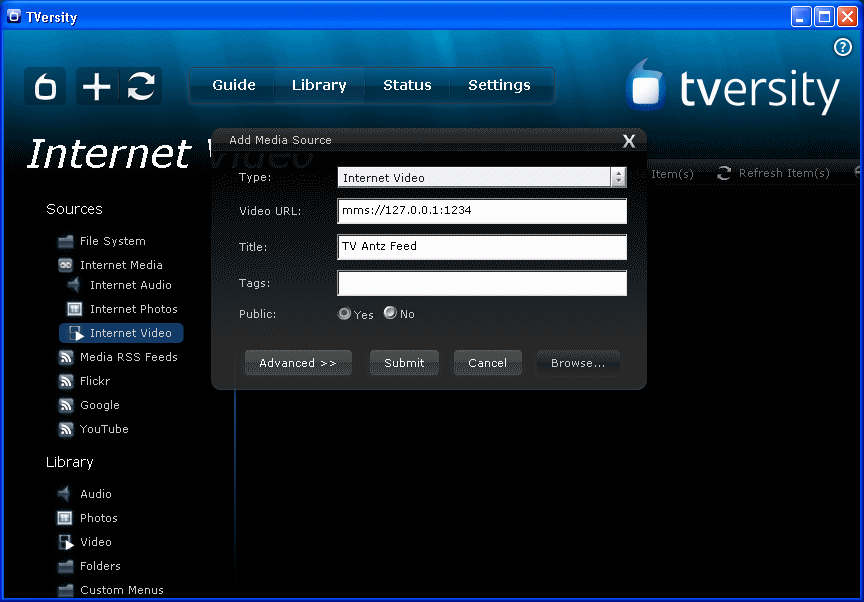 Make sure
Type
is set to
Internet Video
. Now that the
Add Media
box has popped up, enter the following URL into the
Video URL
field..
mms://127.0.0.1:1234
You can give the feed any title that you want. I have given mine the title
"TV Antz Feed"
which is pretty straight forward and will be easy to locate among many URLs loaded into TVersity when I'm attempting to play it on the Xbox 360. Click Submit.
Feed added successfully?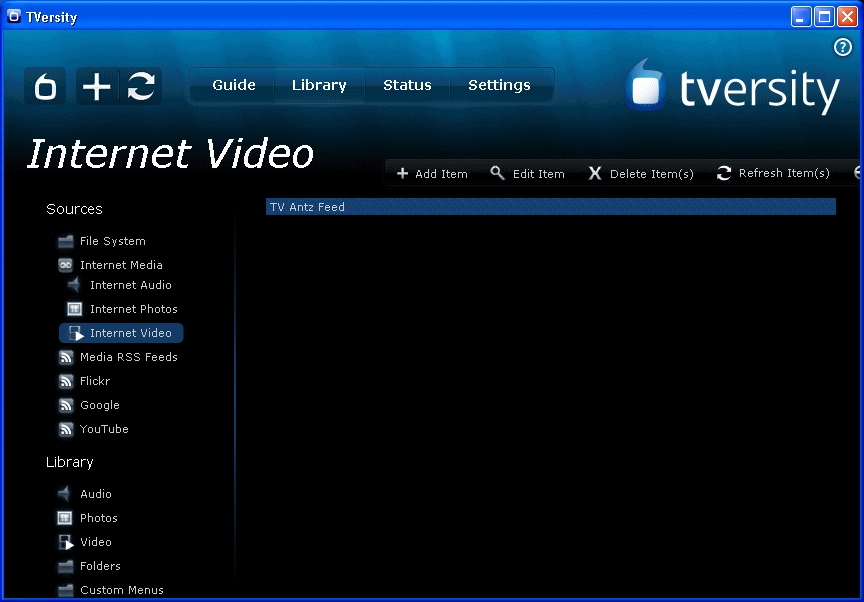 After a few moments of processing, the feed should now be added with the name you gave it under the Internet Video section, just like shown above in the picture. That is the last thing you have to do with the computer. Now you can turn on your Xbox 360 console.
What Next?
We have completed the
TVersity
steps, move to the next page.
Page 4 - Play TVAnts video on Xbox 360
--> Move to the next page to finally play the content on the Xbox 360 console.