TMPGEnc Basic Guide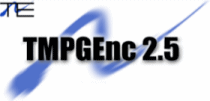 There are many guides on AfterDawn and other DV sites that use TMPGEnc, but there is a lack of guides to just using the program itself. This basic guide is an introduction to the freeware version of the program for new users. It covers installation, how to use the project wizard, using the built in MPEG Tools and other tips. With this knowledge you could complete various tasks such as encoding from
AVI
files to compliant
VCD
,
SVCD
or
DVD
MPEG
streams. TMPGEnc is a very powerful encoder and has many other features this guide wont cover, but the AfterDawn Advanced TMPGEnc Guide will cover those extra features.
Introduction & Requirements
You will need to download the latest version of the freeware TMPGEnc from
here
.
It is important to mention that the freeware version of TMPGEnc will encode
MPEG-1
files forever, but you have a 30 day trial for encoding
MPEG-2
files. You will have to purchase TMPGEnc Plus from Pegasys Inc. to get full use of the MPEG-2 encoder. You will need to have either WinRAR or WinZip installed to open the file you download from AfterDawn. There is no installation, all you have to do is extract the files to a folder, which you will see now.
Installation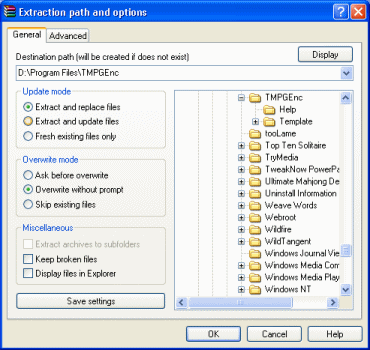 As already stated, TMPGEnc has no installation. When you download it from AfterDawn it will come in a .zip file, and has to be extracted properly into a folder on your HDD. For this extraction I have used WinRAR and advise that you do the same. When you open the file you will see two folders and a bunch of files. I suggest that you extract it into a TMPGEnc folder in your Program Files folder. In WinRAR, click the big
Extract To
button. Now type in the Destination path (where i have entered
D:\Program Files\TMPGEnc
). The folder will be created and all the files and folders will be extracted properly when you click the OK button. Now go to the folder that contains your TMPGEnc and create a shortcut on your desktop to the TMPGEnc.exe file. Run the program now and you will be greeted with a screen telling you that you are on day one of your thirty day MPEG-2 encoding trial. The first thing we will look at now is how to use the Project wizard for quick encoding.