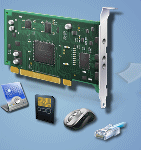 This article looks at the freeware utility and service that is DriverMax. It is a utility that can analyze your hardware and check the drivers you have installed against an online database. If newer drivers are available, you can easily download them with DriverMax. You will need to sign up for a free account to use this software but it is worth it for what you get from the service.

---
Introduction & Requirements
Software you must download and install

DriverMax
Required: Download the DriverMax installer from AfterDawn.com and run it. Look below for information on registering and what to expect. Download!
Run the
DriverMax
installer and follow all of the steps right up until...
System Hardware Check

Right after you install DriverMax, the first thing you can expect is a notification that DriverMax is nw going to index your drivers. This process does take a few short minutes, but it is necessary.
First Run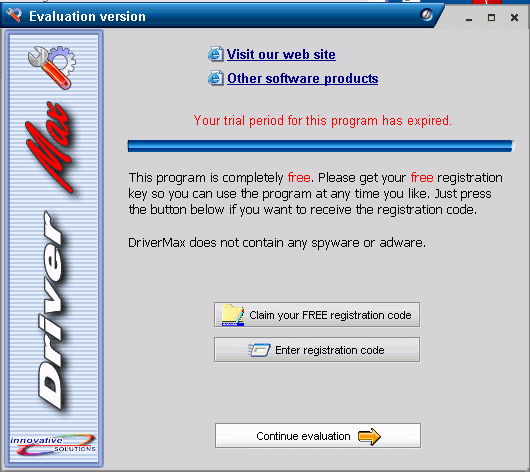 DriverMax does allow an evaluation period of 30 days, which I have run out of. Therefore I must sign up for a free account. Let's walk through these steps to get it over and done with quickly. Click
Claim your FREE registration code
.
Get Free Registration Code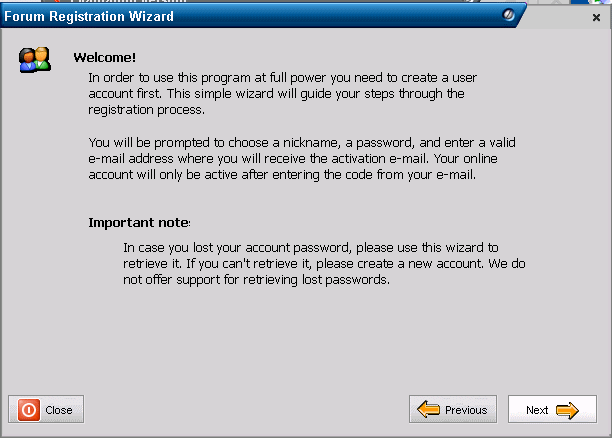 The first part is only a welcome message and needs no user interaction at all. Click
Next
.
Create an account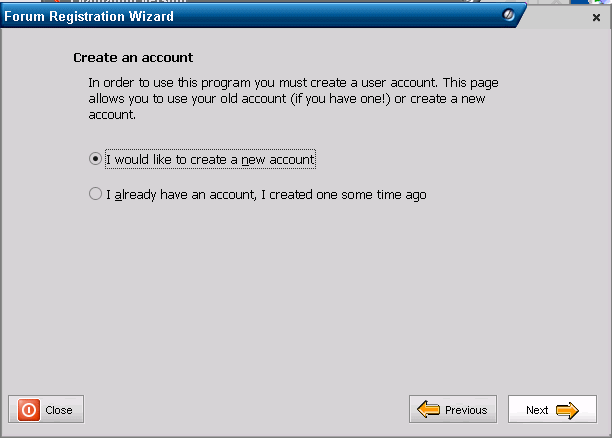 Now you have the option to either
Create a new account
, or if you already have one, to activate the program. In our case, we need to keep the first option selected and click
Next
.
Choose a Username and Password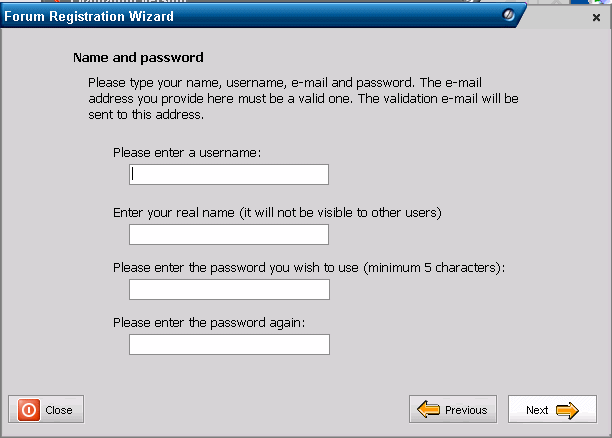 You must now enter a username that has to be five characters or more long. Your real name is required too, which as usual means put in whatever you want. Choose a safe password and then click
Next
.
Give you e-mail address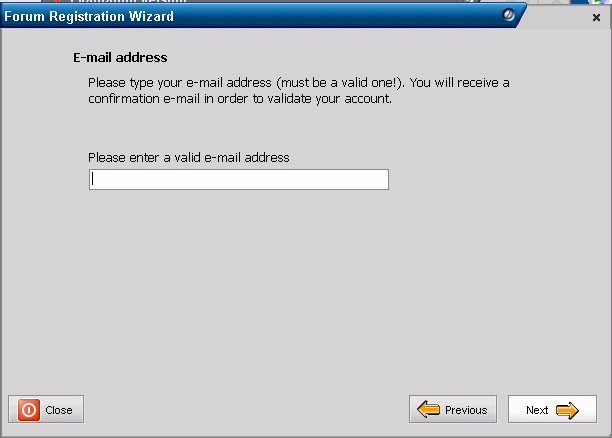 After you have supplied and username and password, you will be asked for a valid e-mail address. This address has to be valid as you will get your Activation code at it. So enter a safe e-mail address that you have access to and click
Next
.
Validation in Progress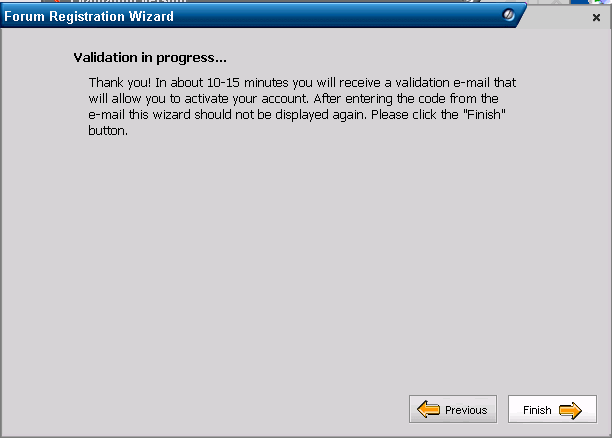 If all went well you should now be prompted with a notification that the
Validation is in progress
. It says an e-mail will be sent to your e-mail account with a code to activate the program within 10-15 minutes, but generally speaking these things only take seconds (about 30 seconds for me). Click Finish and you will arrive back at the DriverMax main window.
Sign in to the e-mail account that you provided during the registration process and get your activation code. At the main DriverMax window, click Enter Registration Code.
Enter your Registration Code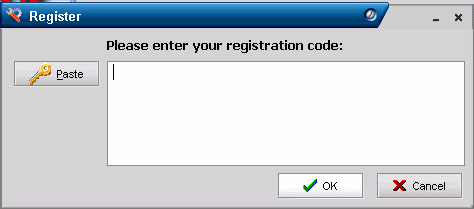 Paste in the code. (To copy and paste, select the code in your e-mail account with your pointing device, then press
CTRL + C
to copy.
CTRL + V
then to paste into the box, or click the
Paste
button.).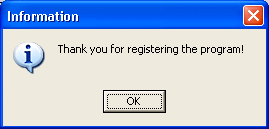 DriverMax Main Window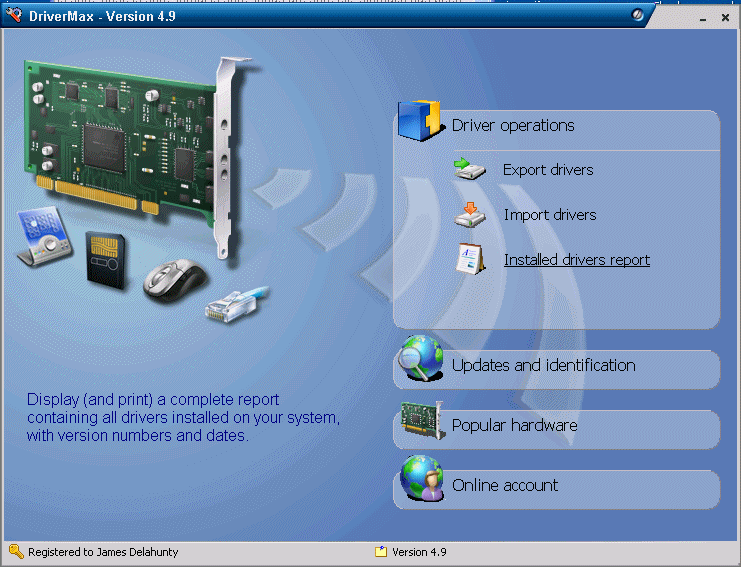 Now that you have registered you will see the DriverMax main window (as above). There are four main sections;
Driver Operations
,
Updates and Identification
,
Popular Hardware
and
Online Account
. One of the first interesting things to do is to check what drivers you have installed for your devices. To do this, click
Installed drivers report
under
Driver operations
.
Installed Drivers Report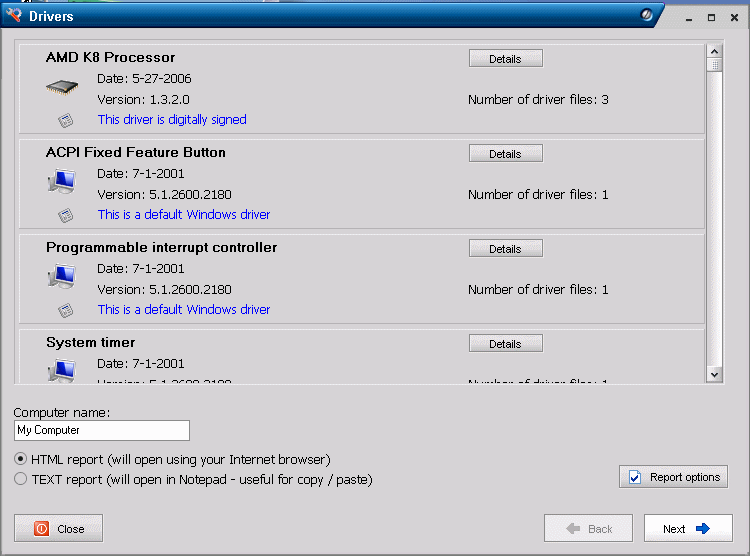 The program will now analyze your system and you will see a screen like the one above. To build a report from this, choose either
HTML
or
TEXT
and click
Next
. This can be useful to print out and hold on to for future reference.
Checking for Driver Updates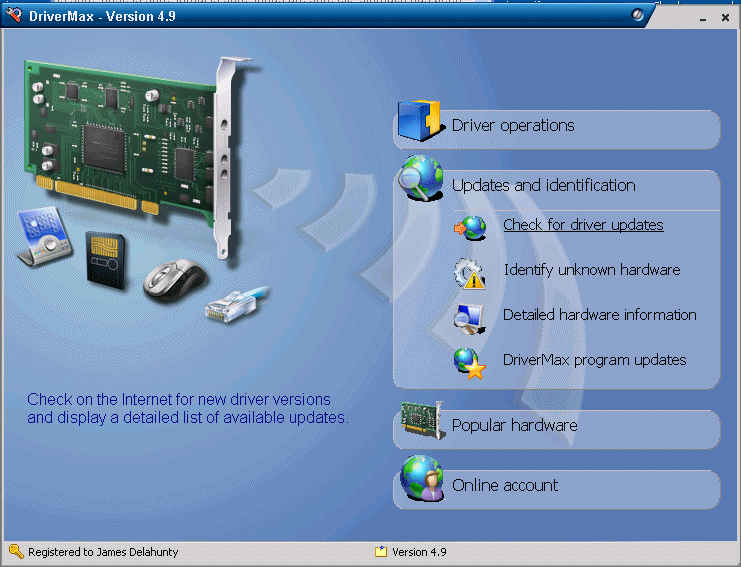 The real useful feature of this service is easy access to Driver Updates without having to dig around for individual drivers or pay for software to do the same task. Let's check if there are any Driver updates we can get. To do this, simply put the Mouse over
Check for Driver Updates
and click. You will now get a message saying that the program is processing. The actual results will load up in a web browser.
Driver Updates - Results

The results are very useful. A red
X
obviously indicates that your driver is not up to date, and a green tick indicates it is up to date. It also shows you the installed versions of the drivers vs. the latest versions. The small floppy diskette is the download link, to simply click to download any of the drivers you are looking for. It is really that easy.
One issue with the software at the moment is the lack of drivers for 64-bit systems, but this is apparently a temporary reality.
DriverMax Agent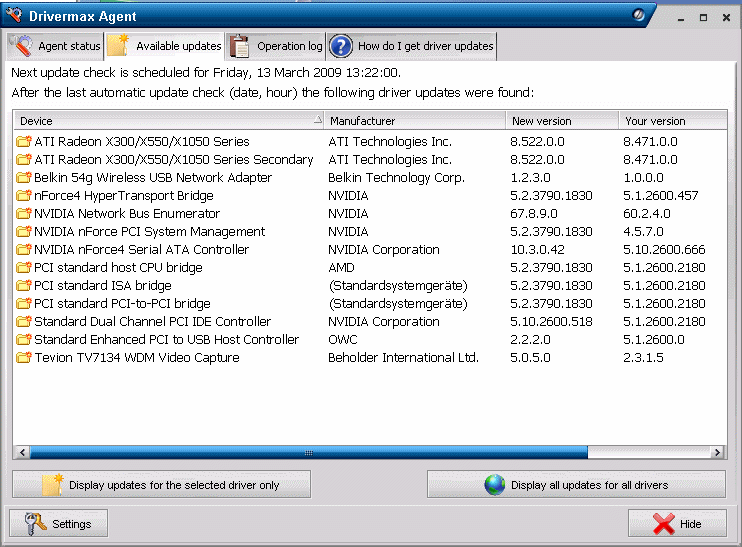 After you run your first check for updates, if there are any, it is likely you will also be alerted soon after by
DriverMax Agent
. To download Drivers that DriverMax Agent alerts you about, simply double click them in the list.
Finally
DriverMax is one of many tools that try to make the process of keeping hardware drivers up-to-date as painless as possible. There are other software items that do more or less the same thing, but DriverMax very easy and of course, free to use. Hopefully this will have made things easier for you in the long run. Please visit our
Discussion Forums