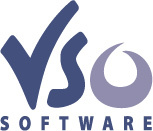 VSO-Software has announced that BlindWrite 5 beta is available for registered users.
As a lot of people noticed, we are really too busy right now to update the web site correctly. But (!!) there is an excellent reason for that: BlindWrite 5 !
We decided to limit the beta test to REGISTERED users first. The beta test has begun, and people who want to receive the first beta version will automatically receive a notification if they subscribed to the newsletter option offered by ShareIt during their registration.
Maybe some people would like to know what will be new in this major version ?
new interface (merged, new graphic style, theme support...)
rewritten and optimized engine for reading and writing
automatic and default settings (anyone will be able to backup without any experience of the media content)
DVD support
new image file format to handle more features, now and in the future.

Every user who registers today will receive the new version for free, of course. Do it now, because the price of the new version will be increased.Take advantage of the free v5 upgrade, and register your BlindWrite now by clicking HERE

Download the latest stable version 4.5.7 from HERE