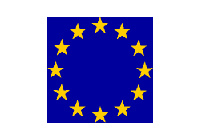 The European backup software vendors are struggling with the new laws that about to be taken in to action within the EU. The CloneCD being sold to SlySoft is the best known example of the consequences of the new laws.
With MovieJack, legal issues have been solved conveniently. Almost too conveniently. An Austrian website jackxxl.com is offering a patch for MovieJack, re-enabling the software to copy CSS protected DVDs.
This issue has a couple of interesting details. The
jackxxl.com
is a nice choice for a domain name, as the authors of MovieJack (Engelmann Media GmbH) are affiliated with the developers of
ClonyXXL
(the well known disc scanner and protection analyzer). Also, in the WHOIS information of jackxxl.com we can find something most of us have seen before.

Domain name- JACKXXL.COM
Thomas Weber (root@cdrsoft.cc)
+1.+43.9997458
FAX- +43.+43.
Salzburgerstrasse 11
Wien, 1010
AT
Jackxxl.com