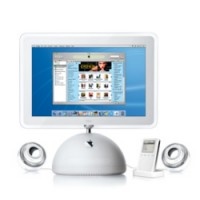 According to rather surprising study by
Ipsos-Insight
, 10 million Americans paid for at least some of the songs they downloaded from the Net during the second quarter of 2003.
This is a rather whopping figure, since it represents over 16 percent of all Americans who downloaded music during this period. The age breakdowns of the study are also rather interesting. Logically, the teenage group, 12-17 year-olds, favored the good olde P2P networks over legal music, as only 4 percent of this age group users purchased music during the second quarter of 2003.
But the group between 18 and 24 were the biggest fans of legal music services, as 22 percent of them had purchased legal music downloads during this period. Other age groups, even the pensioners, favored more the traditional P2P downloading than legal music stores, which strikes a huge contrast between the reality and the fictional picture
RIAA
& co are painting.
Source: The Register