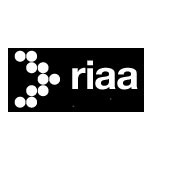 Washington D.C. appeals court delivered a major blow to
RIAA
's legal tactics yesterday by making a decision that RIAA can't force ISPs to hand out their subscribers' personal information before RIAA has officially sued those customers.
Original decision in this case, between
Verizon
and RIAA, was delivered by a district court judge in January, 2003 and it was heavily positive towards RIAA, allowing RIAA to squeeze personal details of ISPs' users without filing a lawsuit against those users first. Privacy groups, such as
EFF
have lobbied heavily against the original decision, stating that it makes it possible for any intellectual property owner to get anyone's personal details from ISPs without proving their claims of illegal activity of the user.
So, at least now it should be less of a possibility to get "randomly" sued or harassed by the RIAA. But it also means that there's no way of settling the lawsuits before they're filed, as RIAA will be required to file the lawsuits before they can get the contact details at all.
It is highly likely that all existing subpoena requests to ISPs will be "vaporized" and will be replaced by actual lawsuits later. RIAA says that it plans to launch yet another wave of lawsuits against P2P users in January, 2004.
Source: SFGate.com