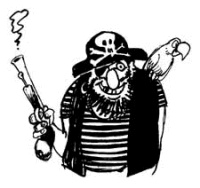 According to a survey by
Pew Internet and American Life Project
the number of Americans downloading music over the internet has dropped by over 50 per cent in six months. In May, 2003 29 per cent of Americans were downloading music from the net. In December, the number had dropped to 14 per cent.
"
We have never seen another internet activity drop off to this degree,
" said
Lee Rainie
, director of Pew. "
The drop-off was just striking, particularly since overall internet activity goes up and up.
"
Of course the truth is that the number of people who lie has increased by 50 per cent. No one in their right mind would admit to downloading music with
RIAA
pointing a shotgun at everyone whistling a top ten tune.
Source:
Financial Times