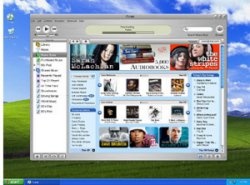 Apple
and world's second largest computer manufacturer
HP
announced this week a rather surprising alliance. According to companies, HP will start selling Apple's hugely successful
iPod
digital music player as HP-branded version.
HP will also bundle Apple's
iTunes
music-player-turned-music-store to all of its consumer PCs, taking Apple's online music store potentially to millions of new users. Since its introduction in spring 2003, Apple has sold well over 30 million songs through its online music store and currently sells almost 2M songs per week. In addition to those figures,
Pepsi
will launch a promotion that will give away 100M iTunes songs in States in February.
HP's upcoming re-branded iPod will also look different from the original sleek white Apple-branded culture icon and the device is expected to be available for consumers in summer 2004.
Source: FT.com