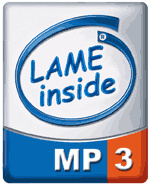 Roberto Amorim keeps pushing new audio quality comparisons with a steady pace. Now it is time to focus to ultra low bitrates around 32kbps. Even though storage capacity is constantly getting cheaper and more widely available, there is still plenty of uses for a low bitrate compression.
With most modern formats reaching transparency, or getting close to it, at 128kbps as my Multiformat at 128kbps listening test demonstrated, the real arena where codecs are competing, and most development is going, is at low bitrates. There are important reasons for that: dial-up streaming, storage savings, bandwidth savings for the streaming station... such low bitrates can also be useful for 1 CD DVD rips.
This test's purpose is simulating a dial-up streaming feed. For that reason, bitrates are kept at 32kbps CBR, and VBR isn't being used.

The encoders and parameters tested are:

LAME encoder 3.96 -b 32
Ahead HE AAC+PS 32kbps CBR High Quality
Ogg Vorbis post-1.0.1CVS --managed -b 32 resampled with SSRC
Real Audio 32kbps stereo music codec in Helix Producer 10
QDesign Music Codec 2 Pro 32kbps at 32kHz, Quality mode
Microsoft WMA9 Std 32kbps at 32kHz
MP3pro 32kbps at 32kHz, in Adobe Audition 1.5
High anchor lowpassed at 7kHz with Sox 12.17.4
Go to
rjamorim.com
in order to participate.