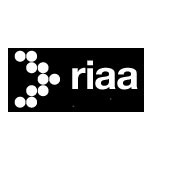 Altnet
is a company that sells digital goods thought P2P filesharing networks. On Wednesday, Altnet sued the
Recording Industry Association of America
over alleged Patent Infringement. The company is accusing the RIAA of infringing one of its patents while attempting to enforce copyright laws inside P2P networks. More companies including
Overpeer
, owned by
Loudeye
and
MediaDefender
were named in the suit.
"We've exhausted every means of trying to work with these defendants and those they represent to patiently encourage and positively develop the P2P distribution channel,"
said Altnet Chief Executive Officer
Kevin Bermeister
in a statement.
"We cannot stand by and allow them to erode our business opportunity by the wholesale infringement of our rights."
Altnet and
Brilliant Digital Entertainment
are joint venture partners with
Sharman Networks
, the company that owns the P2P network
KaZaa
. For several years, Altnet have been trying to convince record labels and studios to allow them to sell their works through the KaZaa network. Of course the labels have unanimously said no to this request. In 2003, Altnet announced they have purchased patent rights to the process of identifying files on a peer-to-peer network using a
"hash"
code. Lat November, Altnet sent nine cease and desist letters to companies engaged in businesses related to peer-to-peer networks.
One of the companies that received a letter from Altnet was
BigChampagne
. However, BigChampagne have denied that they use any technology that infringes any of Altnets patents.
Source:
News.com