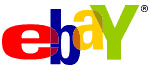 eBay
is set to enter the online music download market with a service that will offer content from major record labels. The service is powered by start-up
PassAlong Networks
and was debuted on Thursday. PassAlong also launched on Thursday and will be the first company to peddle songs from major labels on eBay's nascent music storefront. The company will be offering music downloads on both its own website and eBay's new section. It will offer music from all the top labels including
Universal
,
BMG
,
Sony
,
EMI
and
Warner Music Group
. On Thursday, PassAlong offered a promotional auction offering a phone conversation with
Avril Lavigne
.
Chief executive,
Dave Jaworski
, said that the company will offer 200,000 tracks on both sites by the end of the week, but the number is expected to rise to over 500,000 over time.
"The eBay community has come to expect a reliable, safe environment for doing business, and we're hoping to offer the same kind of quality for music downloads,"
Jaworski said.
"This effort with eBay will offer consumers an opposite of unprotected and illegal peer-to-peer file-sharing networks."
Of course this is a strange quote because I can't remember P2P networks being declared illegal.
PassAlong will differ from other music services as it will allow users to share their tracks with others, as well as offering discounts on future downloads for users who manage to encourage others to buy from the service. The announcement came not long after speculation surfaced that eBay was to enter the digital music download market. eBay will have some tough competition, such as
Apple's iTunes
music store, which has sold a massive
125 million
downloads. Other companies are also fighting to gain a good place in the market including
Microsoft
with its
MSN music
service,
Real Networks
,
Sony
and online giant
Yahoo
.
While Apple have sold 125 millions downloads, they have made indications that iTunes is not hugely profitable. This is because of the prices of downloads. A download usually costs 99c a song, but you have to remember that the label have to get their chunk of the profits made and other costs that will reduce profits a lot. For this reason, some companies such as Apple, Microsoft and Sony, are selling digital music downloads for other reasons. Sony and Apple for example, both sell hardware and the sale of digital music hardware could be boosted by their online music service. One such example is Apple's
iPod
music player.
eBay and PassAlong have tough competition ahead; however, their situation is different to all the other companies already in the music download business. eBay has a massive user community of over 150 million people worldwide. It also has a reputation for being a safe and trusted place to buy and sell goods for most people. These factors may help eBay in its efforts to force its way into the business.
Source:
News.com