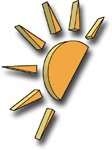 We have just opened the color version of our
WAP pages
, which are designed to be used on mobile phones and other WAP capable, low bandwidth devices. The color versions of the pages can be viewed with any XHTML capable phone. The pages contain the latest news articles from the site.
The WAP pages are available (free of charge, of course) at

http://wap.afterdawn.com/

Both the old, one color version and the multicolor version are accessed via the same address -- the server automatically detects if your browser is able to handle XHTML and forwards your device to the correct page.

Feedback on the functionality of the pages as well as all sorts of suggestions are very welcome indeed. We would appreciate it if you could post your experiences!