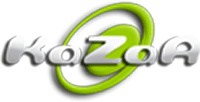 Recording industry brought in several witnesses today in closely watched trial that is taking place in Australia where the worldwide record labels have sued
Sharman Networks
, the parent company of the
P2P
network
Kazaa
. Witnesses were brought in to show that Sharman can, despite its claims, monitor its network and what material is shared through it.
The issue, whether Sharman is able to effectively control its network, is crucial for the outcome of the trial, as if judge finds that Sharman in deed can control its network, but has failed to do so, it might be considered that Sharman has infringed record labels' copyrights.
However, the witnesses brought in by the recording industry were focusing on the fact that various types of "sniffers" -- basically modified Kazaa clients that condone searches across the network for specified word, phrases and names -- can be used to find out whether users are sharing illegal material or not. The claim is obviously true, as anyone can go to the network and do searches, download the files found by the search and check whether the files are what they claimed to be in the filename. But does that mean that the network can be controlled by the Sharman or not? As such monitoring would rely purely on filename recognition and continuous external monitoring, it is hard to see whether this is the case.
The biggest difference between Kazaa
(and also all the other modern P2P networks)
and the legendary
Napster
is that all the searches, file requests and other activity were, in Napster's case, passed via a central server, controlled by Napster itself and the modern networks use decentralized approach where none of the user queries and file download requests pass through the network's central server -- as there are no central servers in decentralized P2P networks. So, Napster could easily tap into its network and control it, but as users' clients negotiate directly with other users' clients in decentralized model, it is impossible to control what users do in the network without changing the whole network's structure back to a centralized model.
During the court hearing today, judge dismissed various Sharman's witnesses who were brought in to provide evidence that the network can be used for legal purposes. Judge simply said that he agrees with Sharman's claims that the network can be used for legal purposes as well, but stressed also that the trial is not about whether Sharman's application can be used for legal purposes, but rather whether Sharman has willingly and knowingly contributed to copyright infringements by operating its network.
Source: ZDNet.com.au