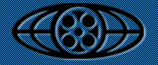 Website MPC (MPEG Play Center) has published an interesting article about the technology used for the Oscar movie awards. The MPAA has been disappointed and annoyed by the fact that so many 'screening copies' released for Osacar nominate reviews ended up being copied and distributed on the Internet. According to the review, they used VHS tapes to prevent this from happening last year, but this year the solution is far more advanced. They are using a modified KiSS DVD player for increased security.
They actually distribute the movies on disk media but not DVD's. They are encrypted in totally different ways which they brought to us and we built a DVD player based on that and on the Dp-600 which meets the security requirements. You can say it's a DP-600 with a different drive.
I can say the player has been severely debugged for DVD playback.
When people see this platform they will be very satisfied.The article also reveals some technology improvements by latest KiSS products, so check it out at
MPEG-Playcenter.com