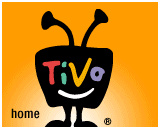 DirecTV
on Thursday debuted its first digital video recorder with technology from another
News Corp.
division, raising questions about the strength of its relationship with digital video recording pioneer
TiVo
.
"We'll support our existing TiVo customers,"
a spokesman for DirecTV, the largest U.S. satellite TV operator said.
"But our core initiatives and new customer acquisition will focus on our new DVR."
EchoStar Communications
, who are DirecTV's biggest competitors, have launched their own digital recorder that includes space for 100 hours of digital video-on-demand capabilities.
The combination of DirecTV's satellite service with products from subsidiary
NDS
, underscores News Corp.'s ambitions to spread its technology across its portfolio of companies globally. NDS also develops technology for
BSkyB
. DirecTV stepped down from TiVo's board last June creating speculation that the company would drop TiVo completely. TiVo Chief Executive
Mike Ramsay
told Reuters in Las Vegas that the company will continue to offer TiVo recorders to DirecTV customers and is currently developing new products for the service.
Currently seen by some to lag in the market for high-definition broadcasts, EchoStar plans to expand its HD lineup when it moves to the
MPEG4
video standard, instead of the current
MPEG2
standard, which doesn't offer as good data compression.
"The big mass push in HD for us will be this fall as we introduce MPEG4,"
said
Charlie Ergen
, chief executive of EchoStar.
Source:
News.com