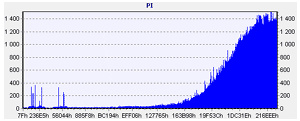 The new CD-RW.ORG editorial discusses the current DVD recordable media market situation. Competitive market has benefited the customer by reduced prices, but some companies are using questionable methods in order to survive the competition.
In the article we have a look at some
fake Taiyo Yuden
media, and discuss the current quality of
RITEK products
. Is the quality of
Verbatim
affected by the fact that they are now outsourcing production to
CMC
, and
Moser Bayer
?
It is all too common that the customer is not aware what DVD recordable media he is actually buying. The brand printed on the disc or the packaging may tell nothing about the manufacturer. Every recordable DVD has a media identifier code, but even that doesn't give you certainty of the product you have purchased. Too often trial and error is needed in order to find good and compatible media.
Click here to read the article!