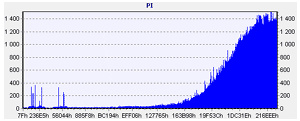 Our recent article
'DVD-R market plagued by fake media and inconsistent quality
' has raised quite a bit of interest. First media manufacturer to comment was 3A Media, which we suspected of manufacturing discs with fake media identifier codes (MID).
Frank Chachulski
, The QC-Manager of 3A Media Produktion und Handel GmbH, approached us with an email today, making a strong statement about the production of 3A Media:
"The truth is that SINCE beginning of 2003 most manufacturers are using false MID´s in order to get more compatible. Some drive manufacturers even ask for money in order to implement new MIDs into their drives. We are talking of several 10 thousands dollar per manufacturer or MID.

But 3A Media had never and will never produce discs with wrong MIDs! That question is not at issue."
As we can learn from Frank's statement, the motivation to use an incorrect MID can vary. The drive manufacturers have a role to play in this as well.
Source:
3A Media