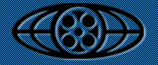 The
Motion Pictures Association of America (MPAA)
has filed more lawsuits against P2P users it alleges to have traded illegal copies of major motion pictures and TV shows online through P2P networks. These new set of lawsuits come just days before this years
Oscars
, which Hollywood is using to spread it's anti-piracy message around. The MPAA claims that lost sales due to piracy will stop film-makers from working on movie projects or new TV shows.
Once again the MPAA didn't say how many people have been sued, or whether the material they allegedly shared with each other were
DVD-Rip
copies,
Telesyncs
,
Telecines
,
DVD Screeners
for Academy Awards purposes etc... They just said the usual comments.
"When rampant online theft occurs, these films become that much harder to finance...we cannot and will not let that happen,"
MPAA Chief Executive
Dan Glickman
said in a telephone conference call with reporters.
While reports continue to show us that lawsuits are not slowing P2P sharing of any copyrighted material or really scaring the general filesharers, the entertainment industry continues in its slow lawsuit process. The fact that this legal process is slow is a major problem for their cause, considering that technology is rapidly expanding to offer filesharers safer options than traditional P2P networks. It's a unending battle it seems, it will be interesting to see how it progresses over the next few years.
Source:
CNN