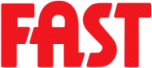 It is now thought that about 8 out of 10 UK businesses might be paying too much for their software licenses. A
FAST
survey concluded that only 22% of respondents were sure they had the right number of licenses, 11% didn't know if their business was over-licensed or under-licensed and 41% thought they were probably over-licensed. The
Federation Against Software Theft Corporate Services
made the warning, a group that you would think would be more worried about companies not paying for software licenses.
"For a period we have seen people over licensing - it's getting to the point where it's silly. It's easier for firms to do it this - few companies even count PCs accurately so they round-up the number of licenses they think they need."
Geoff Webster
, chief executive of FAST Corporate Services said.
"Do the boring housekeeping stuff - you need to know how many PCs you're using and what software they have on them. It's not just big companies either - smaller firms are paying too much too."
Source:
The Register