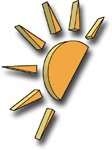 For those of you that don't know, several AfterDawn regulars have been hanging out on an IRC channel for the past couple of years. The channel is in no way endorsed, supported or promoted by AfterDawn, it is merely a hang-out spot. We decided to post this news because some AfterDawn members who would like to join the channel cannot due to lack of IRC experience. Now you have an easier alternative option.
Two of the regulars (
THRH
and
CoZZa
) have decided to host a Java Chat that will allow you to login to #ad_buddies. It is located at
http://adbuddies.ccsau.info/
and works with most browsers (has not been tested on Mac). You need Java installed on your machine, Microsoft Windows systems will normally have
Microsoft JVM
installed, but I find it works better when run on
Sun Java JRE
, which is available for free here
http://java.sun.com/j2se/1.5.0/download.jsp
Please remember that the channel is just a chatroom, not an option for quick support. If you need support then please go to our
Discussion Forums
.
For those of you who do use IRC already, then hurry up and join the channel.
Server: irc.stormchat.org
Channel: #ad_buddies
Or simply just click here to connect quickly if you are using a compatible client.
Have Fun!
EDIT: Do
NOT
use your AfterDawn forum password when the java IRC client asks you to provide a nickname and password. That is only for people who have registered their nickname on the stormchat irc network, not on AfterDawn.