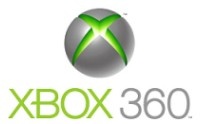 Microsoft
is setting aims high for the launch of the
Xbox 360
console which will go on sale in the U.S., Japan and Europe at shortly before Christmas this year. Speaking at the Elspa (Entertainment and Leisure Software Publishers Association) games summit in London, Xbox marketing boss
Peter Moore
said that Microsoft hopes to sell 10 million units of the Xbox 360 in 12-16 months after it is released. Moore said Microsoft are hoping to grab the
"first mover advantage"
over Sony after releasing their first Xbox console a year after the PS2 went on sale.
"The target of 10 million units gives tremendous momentum to a platform,"
he said.
"That is a target we are looking at that we think we can reach in quite a quick manner."
He dismissed the belief that being first with a new piece of technology is a mistake saying that the Xbox 360 is
"not the Dreamcast"
; a console released by
Sega
in the late 90's that was overshadowed by Sony's release of the Playstation 2 console. Sony is hoping to release the
Playstation 3
console in Spring 2006, but it's not clear whether the Spring release will be Japan only, or if it will include Europe and the U.S.
Sony Computer entertainment Europe President
David Reeves
said he does not know when the PS3 console will be released in Europe but he'd like to think it will be around the same time as Japan. He also added that Sony is ready to battle with Microsoft for dominance in the next generation of consoles.
Nintendo
will also release it's next generation console,
Revolution
, late in 2006.
Source:
BBC News