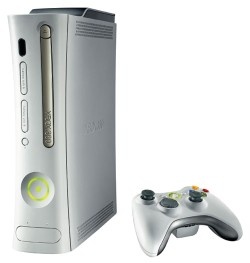 It is official that the Xbox360 will initially ship with a regular DVD drive, while Sony PlayStation 3 is about to adopt next generation Blu-ray format from the start. Recently there has been some talks and a lot of speculation about the united future of HD-DVD and Blu-ray.
While the talks are still going on, Microsoft has decided to takes sides. Even though Xbox360 will ship with plain old DVD, they are looking to support in the future.
Bill Gates' statement that Microsoft is studying the possibility of adopting the HD-DVD for its Xbox 360 is surely very flattering for Toshiba, but in the same time it could jeopardize the gaming console's sales.

The new console from Microsoft, awaited by the gamers with more interest than the winter holidays (when the launch date is set), could experience a sales fiasco if the fans decide to wait for the HD-DVD model.
Source:
Softpedia