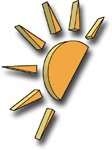 We
informed
our users two weeks ago that we're looking for new
AfterDawn admins
and set the deadline for applications to 16th of September. As we'd like to see as many good applications as possible, we encourage everybody to think whether they'd fit to any of these two roles available:
Game technology writer/analyst
We're looking for people who are enthustiast about gaming technology (consoles, PC, handhelds, etc), gaming industry (mergers, analysing about the gaming trends, etc) and games themselves.
The person who applies to this position must have very good written English skills. I'd like to stress that we're not necessarily looking for people who are native English speakers, but rather people who can write clear, witty and easy-to-read news articles and columns in English
We require appx. 15 hours per week dedicated to the job, ideally few hours each business day to write about that day's breaking news in gaming technology, etc
This is the primary position we're looking to fill now.
Digital multimedia writer/analyst
If you've ever read news, guides and articles published on AfterDawn.com, you should have a good idea what our "style" is and what we are looking for.
As above, good English skills are mandatory. I'd also like to stress that it doesn't make you a good writer if your grammar is perfect and you don't make any spelling errors (although these do help obviously) -- its about the text itself.
Again, the person must be able to dedicate appx. 15 hours each week to the job, ideally few hours each and every business day.
For more information,
read the original article
. To apply, go here:
http://www.afterdawn.com/general/apply_for_position.cfm