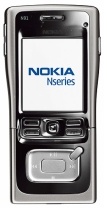 Mobile phones are one of the most popular gadgets on this planet to date, and they still spread in popularity day by day. To use a mobile phone, you simply need the phone, a
SIM
card and cellular network to use. Usually the network supplies you with your SIM card, which then contains information about your provider and helps you establish a connection with the network to make and receive calls etc. Additionally, many service providers impose restrictions on the phones that they sell to their customers, mostly known one being the provider lock.
Increasing numbers of people are unlocking phones and using them with many different networks, much to the annoyance of the original network that sold the phone. So what will be the next thing that will protect phones from being unlocked and used freely with any network? The answer is basically a
DRM
chip. At a mobile communications industry trade show, a group of engineers announced an initiative to produce standards for DRM on mobile phones.
It would build on the work of the
Trusted Computing Group (TCG)
for a mobile version of the company's
Trusted Platform Module (TPM)
. TPM technology provides cryptography functions in hardware, which can be used for system and user authentication and storing of information for installed software to protect it against unauthorized use. It also can ensure that applications are only used for intended purposes and nothing else.
This means basically that documents stored in specific formats might not be interpreted by applications that they did not originate from. So imagine it being used with mobile phones for a moment. TGC's Mobile Phone Work Group introduced a concept called
SIMLock/Device Personalization
which effectively ensures a device remains locked to a particular network until it is unlocked in an
"authorized manner"
. This would mean it would be a lot harder to unlock a mobile phone from a network than it is now.
Seth Schoen
, staff technologist with the
Electronic Frontier Foundation
released a statement about the proposals saying that they
"aim to help your cell phone company decide who can publish software or media for your phone, whether you can load your own documents, and even whether you can switch carriers or resell your phone. These are not innovations that consumers will applaud."
These words are true as consumers generally don't like being limited with their gadgets.
"The cell phone industry hasn't yet realized that cell phones are little computers, and that users expect the same amount of choice about how to use their phones as they enjoy with their PCs and PDAs."
the statement continues.
Earlier today we also reported on how claims are being made that mobile phone
unlocking software violates the Digital Millennium Copyright Act (DMCA)
in the U.S.
Source:
Tom's Hardware Guide