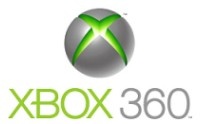 Microsoft
's
Xbox 360
console will be launching across Europe on Friday but it is likely that gamers in the UK will have a hard time getting their hands on one of the consoles. The Xbox 360 is the first of the line-up of next generation consoles to be released. It's quick launch caused havoc accross the U.S. as many gamers there realized that the demand was much higher than supply. Some waited for hours in freezing cold conditions to find out they weren't going to go home with one.
In the UK, interested consumers are now being advised to seek out
"less obvious"
stores that might have Xbox 360's in stock. A large amount of stores in the UK have already got their Xbox 360 supply
"sold out"
due to pre-orders, and some also claim they have received less than half the supply required to fill all pre-orders.
"We could sell our initial allocation of Xbox 360s 50 times over. Unfortunately it is a highly desirable product that is in short supply,"
said
Woolworths
spokesperson
Gerry Berkley
.
Microsoft has allocated some 300,000 units for the launch on Friday, but admits that the worldwide launch of the console will mean shortages for Christmas.
"Xbox 360 is the hottest gift this Christmas and will be hard to find,"
said UK Xbox director
Neil Thompson
.
"But we're working hard to ensure there's a regular replenishment of stock to retail."
Among worries of whether gamers will get an Xbox 360, there are also concerns about the numbers of complaints about the console in the U.S.
Many gamers have experienced crashing during gameplay and booting, scratching discs when the console lies horizontally during gameplay and overheating after only a small amount of use. Microsoft acknowledged these problems and has assured that reports represent a
"very, very small fraction"
of the consoles.
Source:
BBC News