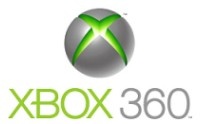 By next summer
Microsoft
hopes to have sold one million
Xbox 360
consoles in Japan. This is a pretty high target when you consider that the first Xbox console has not yet even sold half a million units in Japan. Japanese gamers also seem to be more interested in Sony's upcoming
PlayStation 3 (PS3)
console than the Xbox 360. Japanese Xbox business manager
Yoshihiro Maruyama
, revealed this target to one-time publication
Dengeki Xbox 360
.
"It's only a target,"
Maruyama said,
"but the one million mark is a figure we'd like to reach by next summer. And then, we'd like to go to 1.5 million, then 2 million in next year's end of year sales rush. We believe the one million mark to be an important figure. If we cross one million, it will be easier for developers to do business, so we'd of course like to reach it quickly."
In the U.S. and Europe, the Xbox 360 console is selling out fast. Along with other popular gadgets like
Apple
's
iPod
music players, the console is on many Christmas lists. However, with shortages, many people will have to wait until the new year to get their hands on one.
Source:
IGN