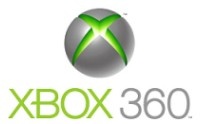 After much speculation around the subject,
Microsoft
has revealed that it plans to release an external
HD DVD
drive for the
Xbox 360
later this year. Microsoft Corp. Chairman and Chief Software Architect
Bill Gates
revealed the plan during his keynote speech at CES. He didn't give any details about the price of the add-on or any more details on when it will be available. Microsoft's decision to use the existing
DVD
format for games has been frowned upon by many, considering the PS3 console will use
Blu-ray Disc
technology.
Whether games will ever be released for the Xbox 360 on HD DVD discs is anybody's guess but it is unlikely. It is intended to be a solution for consumers to watch
HD-DVD
movies with. Of course, with
Blu-Ray
Disc holding most of Hollywood studio support under its belt, you have to question whether there will be much reason for Xbox 360 owners to purchase this add-on, if it is only really intended for video. There will be plenty of HD DVD movies available soon, but with the format war ongoing, such an add-on could become less useful if it goes bad for HD DVD.
Source:
Microsoft
Thanks to
bpitt
for
News Submission
.
If you would like to discuss this with other Xbox 360 fans, then visit our
Xbox 360 - General Discussion
forum. Interested in HD DVD? Visit our
HD-DVD and Blu-Ray discussion
forum.