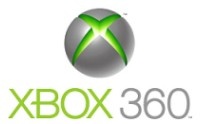 After announcing at the Consumer Electronics Show that the company will offer an external HD
DVD
drive for the
Xbox 360
console,
Microsoft
has now indicated that if
Blu-Ray
is the favored format for consumers, it may also offer an external Blu-ray drive. Microsoft still remains completely in support of HD DVD however.
Peter Moore
, head of Microsoft's Interactive Entertainment Business division was quoted by Japanese web site
ITMedia
as saying the Blu-ray drive is a possibility.
Sony
's next generation console,
PlayStation 3 (PS3)
is expected to be released later this year, and will include a Blu-ray drive. Due to the popularity of PlayStation, this will effectively put a Blu-ray player in many homes very quickly. The next generation format war is getting increasingly close to the console war, a fact that
upset Warner Home Video president, Warren Lieberfarb
, who slammed
Sony Corp.
for its tactics promoting Blu-ray.
A Blu-ray add-on for the Xbox 360 would be neat though for owners who have no intention to buy a PS3, as it would probably be much cheaper than buying a Blu-ray player. That being said, it would depend on when exactly Microsoft would decide to release one.
Source:
Red Herring