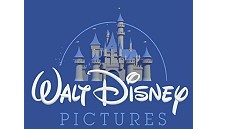 While there has been no formal announcement made by the company, comments made during
Disney
's annual meeting with shareholders last week indicate that the studio may release movies in the
HD DVD
format as well as
Blu-Ray
Disc. The comments were made by Disney CEO
Robert Iger
.
"We're very exited about next generation DVD formats,"
he said, but added that the company still believed Blu-ray would win the format war. He went ahead then to say the company
"will probably publish in both formats."
The Blu-ray backer may be changing its mind at the very last minute as the HD DVD launch is only a couple of weeks away, and will be followed in May by Blu-ray. It would seem to Disney as a safe move, as both formats are strong in their own ways. Blu-ray provides more capacity than HD DVD, but at the moment it seems Blu-ray will be the more expensive option for consumers and uncertainty about the launch of the
PlayStation 3
console, which includes a Blu-ray drive, may help HD DVD to be more successful initially.
The price of players for the next generation formats also favours HD DVD for now, but the Blu-ray camp is relying on the PS3 console to put a Blu-ray player in thousands of homes. Consumer confusion also will probably drag out the format war for a few years. Right now, it is still too early to predict who will ultimately win. It will eventually come down to consumers to decide a favourite.
Source:
Ars technica