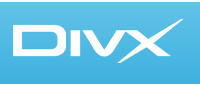 DivX Inc.
has announced the release of
DivX 6.5 for the Mac
. The latest version of the popular video conversion and playback tool comes equipt with the first
official
release of
DivX
for Mac player, which provides Mac users with
"free full-screen playback of high-quality DivX videos on a desktop or through a browser,"
according to a Press Release.
DivX is video
Compression
software which can be used as an alternative to
QuickTime
and other formats. It produces compressed video of a high quality that can be played back on computers, some portable devices and DivX capable standalone
DVD
players. This announcement marks the end of a public beta testing period of DivX 6.5 for Mac.
DivX 6.5 for the Mac allows users watch DivX videos in full-screen playback. It also includes a desktop dimmer, mouse gesture controls and Windows fade-out amongst other features. Also included with the 6.5 release is
DivX Converter
, which outputs video files and necessary HTML code so movies can be embedded into Web sites used with the
DivX Web Player.
Source:
Press Release