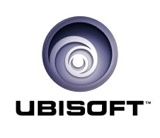 French games publisher
Ubisoft
has thrown its support behind
Nintendo
's
Wii
gaming console by promising to make 7 games available for the Wii launch. Previously, Ubisoft had announced just Red Steel and Rayman Raving Rabbids for the console, but has now added Far Cry, Blazing Angels: Squadrons of WWII, Monster 4x4 World Circuit, Open Season and GT Pro Series.
The reason for the strong launch line-up is down to starting development earlier than rivals, according to North American Ubisoft president,
Laurent Detoc
.
"We don't have a crystal ball but we think the Wii is going to be a huge success right away and we want to be the number-one independent publisher for Wii in 2006,"
he told
IGN
.
He added that the Far Cry title will include elements from
Xbox
title Far Cry Instincts Evolution, as well as a new storyline, equipment, levels and characters. The Wii remote will be used for first person shooting control as well as controlling vehicles. Control of Blazing Angels will require the left and right hands to perform separate rolls he also said.
Ubisoft has promised to reveal more details on the 7 game line-up shortly.
Sources:
IGN
GamesIndustry.biz