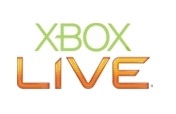 Aaron Greenberg
, group marketing manager for
Xbox Live
, has dismissed rival
Sony
's
online service
for the upcoming PS3, stating that
Microsoft
is flattered that they have
"created a service that is breeding yet another knockoff."
Speaking to
GameSpot
at Sony's recent
Gamers Day
event, Greenberg also gave an insight as to the future of the Xbox Live subscription model, given that Sony's PS3 offering will be free to use.
"We will compete with them in the same way we have for the last four years by out-innovating and focusing on community, value, and the content that gamers want,"
said Greenberg.
"They offered basic free matchmaking on the PS2, and from what we can tell, their online story has not evolved much."
He did promise that much-anticipated details of the upcoming autumn dashboard update will be arriving
"soon"
, whilst hinting that further updates the Xbox backwards compatibility software also be released in the near future.
One of the new features to be included in the autumn update is the ability to output in 1080p, both for games and video content, including the HD DVD add-on, according to
Pro-G News
.
Source:
Pro-G News