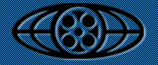 The main problem with many of today's online video download services is the majority lack a burning features, which locks a movie to a PC and whatever display and audio equipment it feeds to.
CinemaNow
has had a burning option for very few of its titles but there have been reported complaints regarding playback issues. Now the movie studios have approved a new system that uses an old content protection.
Sonic Solutions Inc.
will introduce its
Qflix
system on Thursday which can be used to burn movies bought over the Internet or used with Kiosks. Specifically, the system burns DVDs that are protected with
Content Scrambling System (CSS)
, the same weak scheme used with the majority of retail DVDs to date. Surely there is some other form of content protection included to prevent easy copying.
However, this is still not exactly what consumers are looking for as it is reported that consumers will need
"new blank DVDs and compatible DVD burners to use it"
. I guess it remains to be seen what exactly that means in practice. The company also said that burning a disc using the system will take about 10 or 15 minutes.
Enabling its usage with Kiosks is interesting though; allowing consumers to possibly choose from thousands of movies and TV shows to make custom discs.
UPDATE
: Some more details to give. Customers will still be subject to restrictions on their downloads, such as a burn limit, but the resulting burn does in fact contain the same CSS protection as seen on regular DVDs.
"We are pleased and encouraged to see efforts like Sonic's creation of Qflix that addresses the need for industry standard protection,"
Chris Cookson
, chief technology officer at
Warner Bros.
said in a statement. Several companies are participating with Qflix including
Verbatim
(makes blank media),
MovieLink
,
Akimbo Systems Inc.
and the
Walgreen Co.
chain of drug stores.
Sonic also explained that some DVD burners can be updated to support the service and companies such as
Plextor
, a Qflix partner, will market compatible DVD burners.
Source:
MSNBC