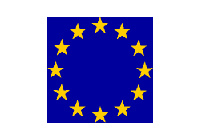 Germany, holding the presidency of the
European Council
, is pushing through stricter restrictions with the support of
European Commission
to the sales of violent video games. This new institution would affect all the
EU
members states, currently EU doesn't control member states' legislation on the subject.
The legislation would require all games to be revised to fit the target age group. According to vice president of European Commission
Franco Frattini
, there is a wide mutual understanding in EU about how the sales would be restricted. The current legislation of Germany is considered the most strict in Europe and according to Frattini would be a good base for all the other members as well.
The
PEGI
system, which allows large publishers like
Nintendo
and
PlayStation
to rate their own games, currently in use in 16 countries would be replaced. Next step will include inquiry to member states, which will map the means of punishment and give the base to Germany's final proposal.
Source:
HS.fi (in Finnish)