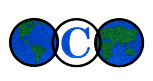 Internet law professor
Michael Geist
has wrote an interesting article in his column on the
BBC News
website. Geist brings forth some facts about the United States Intellectual Property protection views and highlights how they are, in cases, out of touch with the rest of the world. Here is an extract from his intriguing piece...
The US implementation, contained in the 1997 Digital Millennium Copyright Act, represents the world's most aggressive approach to the WIPO Internet Treaties, setting very strict limits on the circumvention of Digital Rights Management systems and establishing a ban on devices that can be used to circumvent DRM, even if the circumvention is for lawful purposes.

Given the US experience, it is unsurprising that many countries have experimented with alternate implementations.

This experimentation invariably leads to heavy criticism from the IIPA as countries such as Canada, New Zealand, Japan, Switzerland, Hong Kong, South Korea, Israel, Mexico, and India are all taken to task for their implementation (or proposed implementation) of anti-circumvention legislation.

Further, countries that have not signed or ratified the WIPO Internet treaties (which still includes the majority of the world), face the wrath of the US lobby group for failing to do so.

Second, in a classic case of "do what I say, not what I do", many countries are criticised for copyright laws that bear a striking similarity to US law. For example, Israel is criticised for considering a fair use provision that mirrors the US approach.

The IIPA is unhappy with the attempt to follow the US model, warning that the Israeli public might view it as a "free ticket to copy." Similarly, the time shifting provisions in New Zealand's current copyright reform bill (which would permit video recording of television shows) are criticised despite the fact that US law has granted even more liberal copying rights for decades.
Read the rest of the article at:
http://news.bbc.co.uk/2/hi/technology/6379309.stm