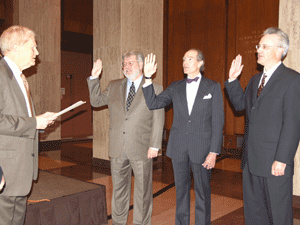 On Friday, March 2, the US Copyright Royalty Board announced new royalty rates for webcasters. Under the new rates, originally proposed by
SoundExchange
- a former division of the
RIAA
, webcasters will be required to pay $0.0011 per listener, per song this year. The rates will be retroactive, meaning webcasters will also be responsible for paying the new 2006 rate of $0.0008 for webcasts from last year.
The rate proposal was accepted over the objections of the
International Webcasting Association
and individual webcasters. They have the right to appeal for a re-hearing within 15 days of the decision.
According to Kurt Hanson, a webcasting industry analyst for the web publication
RAIN
, the cost to webcasters "for the performance alone, not even including composers' royalties! - is in the in the ballpark of 100% or more of total revenues." Hanson's analysis can be found
on the RAIN website
.
Sources:
Wired
RAIN