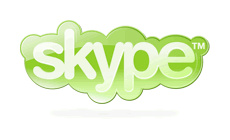 On Wednesday night,
Skype
launched a new beta of a service that would allow any user with the latest updated version of the software to charge for voice and video calls placed to their account.
The beta, dubbed "Skype Prime," allows users to have the option to either charge by the minute or a single charge for the entire call. All fees would be taken out of the caller's Skype Credit account, and the called party would receive 70 percent of the proceeds collected, payable through
PayPal.
Since
SkypeOut
was launched in 2004, Skype says that the features of Skype Prime have been a very common request from its loyal users.
Writes a company spokeswoman:
"I'm happy to finally see us rolling this out, and I'm sure it will enable a whole new range of businesses...so nothing will change in our free global Skype-to-Skype calling, but on top of it, you can now have paid calls if you want."
Skype says that this offer benefits global businesses that are wanting to charge for phone calls. At the moment, premium landline numbers can only be accessed within the country they're based. With the new Skype Prime, companies can now make their services available worldwide.
If you have a PayPal account and are using Windows then you are ahead of the game. All you need to do is install Skype version 3.1.0.134 and you get all the added functionality. Other platforms will be added in the future.
Source:
BetaNews