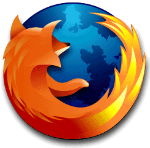 Mozilla
, the creators of the open source browser
Firefox
have recently announced that they will stop support for their 1.5.0.x browser and ask all users to upgrade to the 2.0 series. The exact date given for the end of support is April 24th 2007.
Mozilla has slowly been cutting off updates to Firefox 1.5 and that is very obvious in the last update (1.5.0.11, in which all that was included was a patch for the browser's FTP protocol.)
This decision could be a bit rash, because many users and especially businesses still use 1.5 and like to test the stability of an updated browser before upgrading.
I will still be using 1.5 as I feel 2.0 is bloatware.
Source:
Xtreme-Source