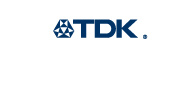 TDK
, a world leader in digital recording solutions, today announced that it has begun shipping recordable
Blu-ray
Discs with printable surfaces. The two new products are the
BD-R25PWX25CB
for inkjet systems, and
BD-R25THX25CB
for thermal systems. The discs cost $24.99. Both incorporate exclusive surface coatings to deliver professional quality printing results. The discs utilize TDK's exclusive
Durabis
protective coating technology to offer enhanced durability.
You might remember that the first talk of Durabis and Blu-ray claimed you could apparently attack a protected
BD
disc with a screwdriver and it would be fine.
"With the launch of these two new Blu-ray Discs, TDK is reaffirming its role as a leader in the format's advancement,"
commented
Sethu Palat
, TDK Director of Marketing.
He continued:
"TDK's new 25GB BD-R printable surface media products deliver the exemplary performance and durability required for professional applications. Not only do the discs incorporate TDK's award-winning recording and hard coating technologies; they also offer optimal printing results with specially formulated print to the hub surfaces designed for inkjet and thermal systems."
Source:
Press Release