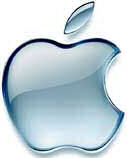 In
Symantec's
newly-published Internet Securtiy Threat Report, which covers the period of July 2006 to January 2007, it appears that the
Mac OS X
is less secure than Windows XP.
According to the report, Microsoft took an average of 3 weeks to develop a patch after a vulnerability was reported. This turnaround was faster than
Sun, HP, Red Hat
and
Apple
although it was slower than their 13 day turnaround for the patches in the first 6 months of 2006.
Apple, during the same period, took an average of 66 days to patch vulnerabilities. This was also a slowdown from the first 6 months of 2006 in which their turnaround was 37 days.
Moving into web browsers,
Internet Explorer
was reported as having 54 vulnerabilities while Mac's
Safari
had 40. However, Microsoft patched its browser vulnerabilites in an average of 10 days, while it took Apple 62 days to patch their default browser vulnerabilities. Symantec did however explain that those stats were "skewed by a smaller sample set of patched vulnerabilities and exploits."
Source:
PCPro