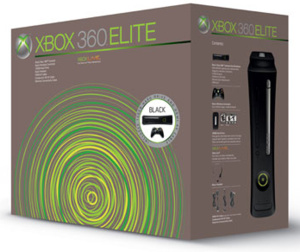 IDC
analyst
Billy Pidgeon
has warned that the forth coming release of the
Xbox 360 Elite
will not boost
Microsoft
's market share this year. Instead, he believes that it is software titles that will make a difference for the company.
"The Xbox 360 Elite may sway some gamers waiting to decide on a new system, but I don't expect the Elite to have much an effect on the 360's market share this year,"
he told
GamesIndustry.biz
.
He added:
"The higher price and the 120GB hard-drive upgrade should increase revenue for Microsoft and for retailers, but system-selling games such as Halo 3 will increase the 360's position more significantly."
He did say however that the release of the console and Microsoft's further expansions to online gaming shows that the company is working hard to dominate the area.
"With the 360, Microsoft is extending the online capabilities of Xbox Live including downloads of long form video as well as games and game add-ons, and the point of increasing the hard-drive to 120GB is to enable 360 Xbox Live gamers to download more items more often,"
he said.
"Extending Live to Vista systems will also increase Microsoft's online audience, which is an important metric now and going forward."
Source:
GamesIndustry.biz