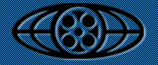 Everyday, we hear stories coming from the
MPAA
arguing that the illegal downloading of movies is having terrible consequences on the movie industry. In the latest report from
USA Today
however, we hear a very different story.
"Through Sunday, ticket sales are at $2.1 billion, a healthy 6% ahead of the same time last year and 5% ahead of 2005, according to estimates from Nielsen EDI",
says Scott Bowles, one of the writers of the article.
With mega-blockbusters set to be released such as Spider Man 3, Shrek the third, and the final installment of the Pirates of the Caribbean trilogy, many studio executives are pronouncing that 2007 will break all current box office records. According to the article
"The record was set in 2004 with $9.54 billion in the USA, although 2002 holds the record for most tickets sold at 1.6 billion".
In the MPAA's latest rant, they claimed that illegal file sharing had cut over 2 billion dollars of revenue from box office sales in 2006. When taking the stats into account, we can plainly see that that fact is simply not true. In 2004, the domestic take was 9.54 billion, in 2005 it was 9 billion, and in 2006 the take was 9.49 billion. Where is the 2.3 billion dollar loss? I dont see it.
How can it be that the US is set to break all current box office records even though more people have broadband connections than ever before?
Source:
MP3news